Authority Soccer (authoritysoccer.com) is a participant in the Amazon Services LLC Associates Program, an affiliate advertising program designed to provide a means for sites to earn advertising fees by advertising and linking to Amazon.com. This site also participates in other affiliate programs and is compensated for referring traffic and business to them.
Football is a diverse game, some teams play a fast-based counter-attacking style of football and some play a slower, possession-based style. Similarly, some players rely on speed to play the game while others play a slower, more possession-based game. All amazing and talented in their own right. But, who exactly are the fastest players of 2021?
15. Ousmane Dembele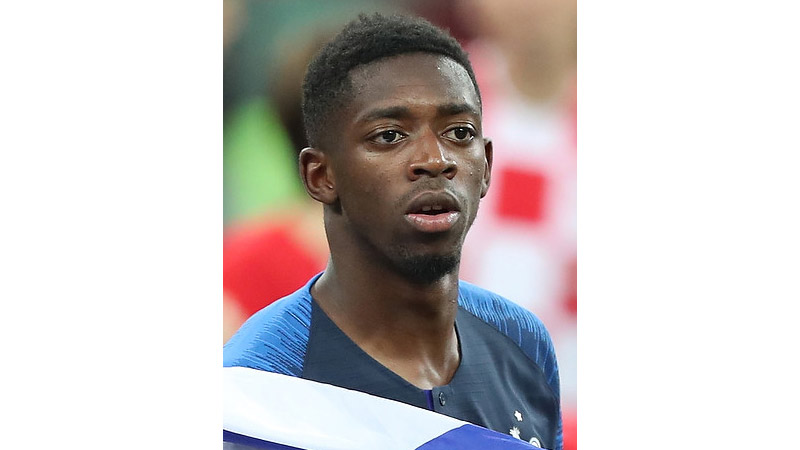 The Barcelona speedster was signed at a young age by Borussia Dortmund, and his since struggled to find form. The Frenchman has struggled constantly with injuries in his tenure at the Blaugrana. However, it is no doubt that when he is on the pitch he is an extremely quick player, dazzling defenses with his quick feet and injections of pace.
Be it chasing after a long ball, or breaking away himself, Ousmane is one of the speediest players in football and hopefully he can shrug off his injuries and find the perfect form he enjoyed at BVB.
Top speed – 34.00 km/h
14. Inaki Williams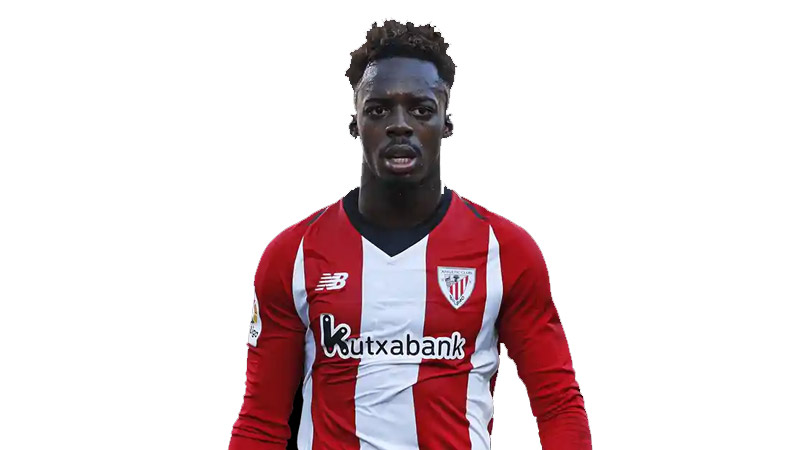 Inaki is what some would call Dembele's polar opposite. The Spanish forward plays for Athletic Bilbao, situated in the Basque region of Spain. He plies his trade in the Spanish top division, La Liga. Inaki is the epitome of efficiency, getting the job done with as little showmanship as possible.
The Spaniard barely ever gets injured and has gone on a run of 400+ consecutive games for Athletic Club – Dembele's polar opposite. He is an extremely key player in attack for them and is perfectly suited to their efficient, no-nonsense brand of football, blasting past opposition defenders with his speed and power.
Top speed – 34.95 km/h
13. Mohammed Salah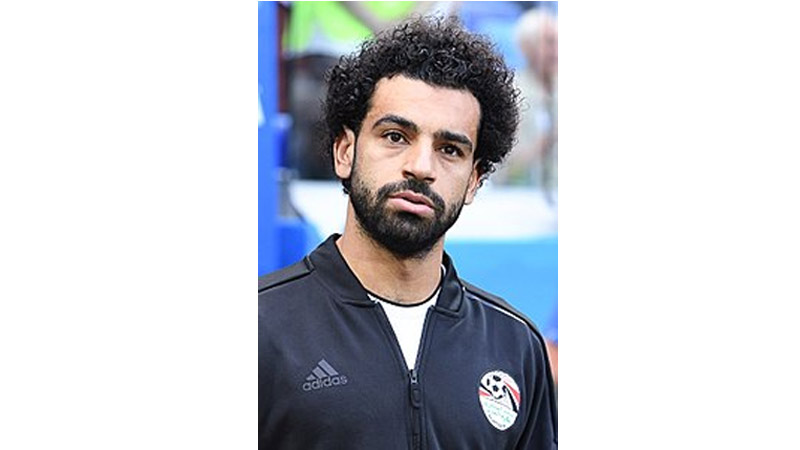 The Egyptian King, Mo Salah, running down the wing. This is a chant sung in full force by all the Scouser fans for their beloved Egyptian forward. Salah has been one of the fastest players in the Premier League for a while now, ever since his move from AS Roma in Italy, he has been lighting up the English scene with his sterling performances.
One memorable demonstration of his pace was his goal against Manchester United, Salah collected a long ball near the halfway line and ran the rest of the pitch, fending off Dan James, who has been clocked at speeds of over 35km/h before slotting the ball past David de Gea.
Top speed – 35.00 km/h
12. Dan James
The Manchester United winger was signed by Swansea City in 2019. He has since lit up the Premier League with his searing pace. James is undoubtedly one of the fastest players in England at the moment, but he has struggled to find a place in the first team.
With established players such as Marcus Rashford, and emerging talents such as Mason Greenwood, putting in consistent performances, the Welsh international has had a hard time making a name for himself. This being said, when he does play, he is a joy to watch as he darts around the field.
Top speed – 35.04 km/h
11. Vinicius Junior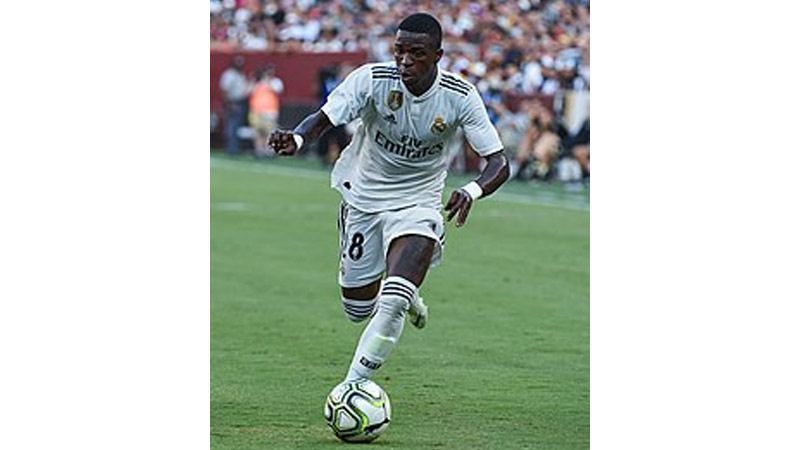 Florentino Perez signed the Brazilian winger from Flamengo in 2018, at the tender age of 18 as a potential long-term Ronaldo replacement. While he is an exciting young player, Vinicius has many clear issues, the biggest being his lack of finishing ability.
The young Los Blancos player has extremely fast feet and outstanding pace but his end product is lacking consistency. If he can fix this in the upcoming season, he will be one of the best young players in the world. I look forward to seeing him setting La Liga on fire next season with the Spanish Giants.
Top speed – 35.10 km/h
10. Kyle Walker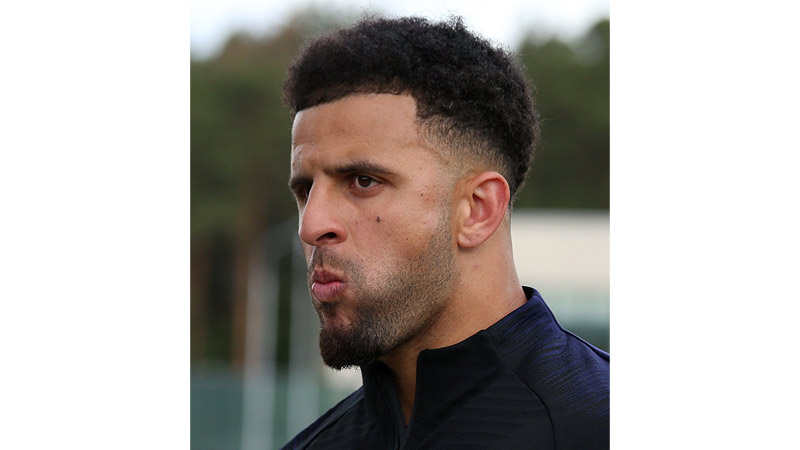 Manchester City right-back Kyle Walker has been a consistent performer for the English Champions ever since they secured his signature from Tottenham Hotspur. A speedy fullback is becoming quite common in the modern game and Kyle Walker is a prime example of this.
Often overlapping around the right-hand side of the field to provide a valuable cross or passing option, Walker certainly has the speed to trackback should the opposition try to counter-attack.
Top speed – 35.21 km/h
9. Leroy Sane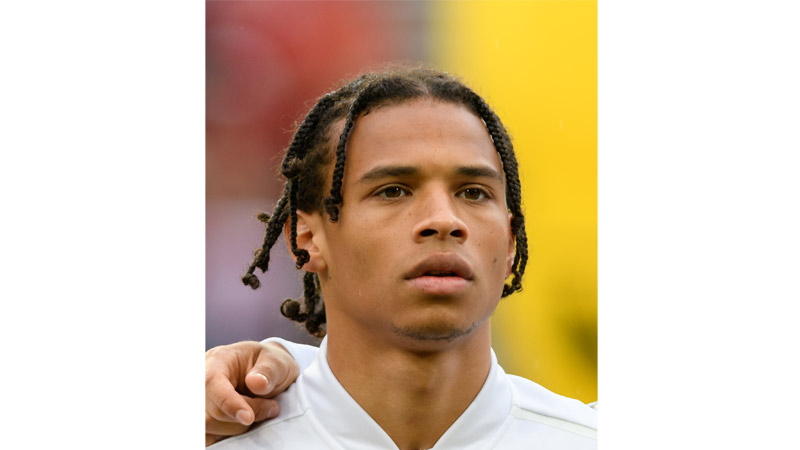 The former Manchester City player and German international signed for Bayern Munich and has been stunning Bavarian fans with his pace and skill for the past 2 seasons.
Left-footed and extremely quick, his playstyle is extremely similar to that of Arjen Robben, or as some may know him, The Flying Dutchman. Sane won the Bundesliga with the Bavarian side last season and will look to build on this in the coming season.
Top speed – 35.23 km/h
8. Pierre-Emerick Aubameyang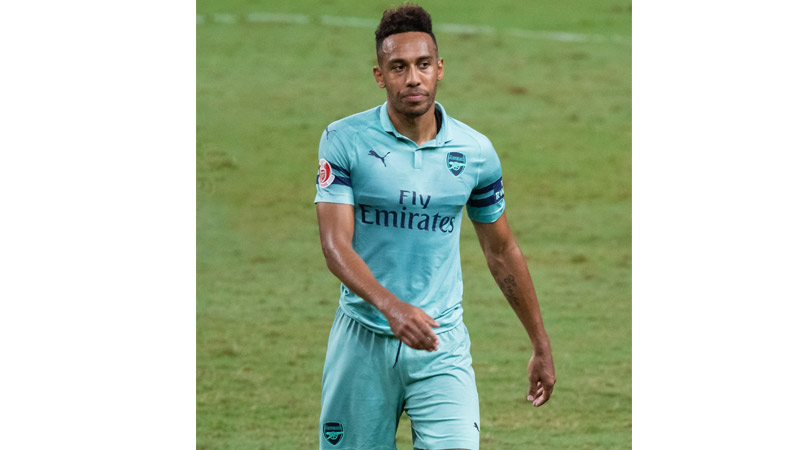 The Gabonese forward plays in the English Premier League, with North-London based side, Arsenal. Arsenal acquired him from Borussia Dortmund and the player very quickly (no pun intended) became the star of the show.
Auba has been a standout performer for them ever since, aside from a rather quiet 20/21 season, which I'm sure he will look to rectify as soon as he is back from injury. He missed this season's opening game – a 2-0 loss to Brentford, and the side desperately looked like they needed his finishing skills. He will look to be back soon and leading the Gunner's front-line.
Top speed – 35.50 km/h
7. Moussa Diaby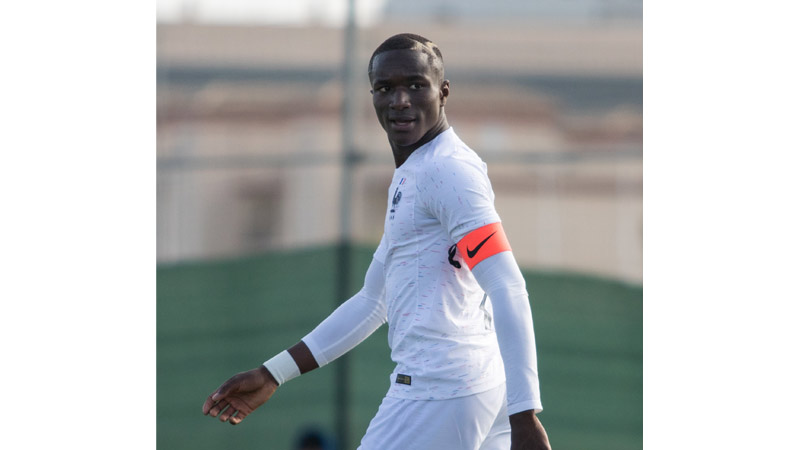 Diaby plays on the left-wing, for Bundesliga side Bayer 04 Leverkusen. He managed to register 4 goals and 12 assists for them last season. Born in Mali and pledging his international allegiance to France, Diaby missed out on the 2020 edition of the UEFA Euros and will be looking to make an impression this season, in the hopes of getting a call-up to the France National Team.
Top speed – 35.57 km/h
6. Kingsley Coman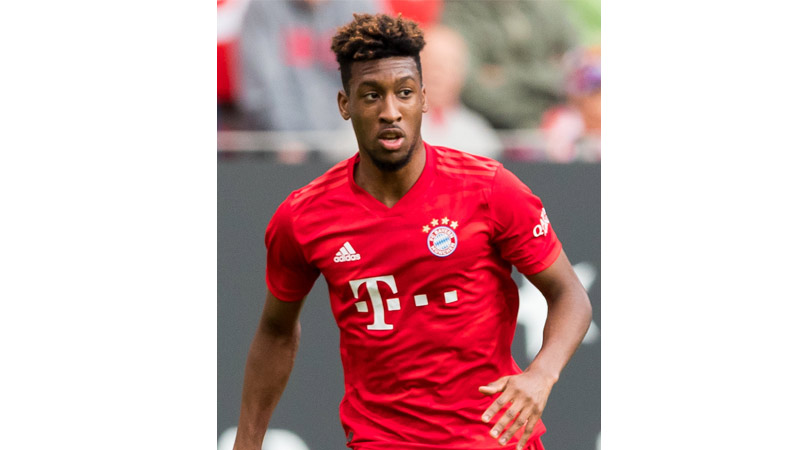 An interesting stat about the French speedster – he has won a league title in every year of his professional career. First at PSG in France, then Juventus in Italy, and Currently at Bayern Munich, in Germany. Another interesting fact about Coman, he is about as unlucky as any other player in the world.
He has been plagued by knee and hamstring injuries throughout his career. This, however, did not stop him from scoring a very memorable goal in the 1920 Champions League final, to win the game for Bayern.
Top speed – 35.68 km/h
Now, for the moment we have all been waiting for, on to the real deal, here are your top 5 fastest players of 2021:
5. Kylian Mbappe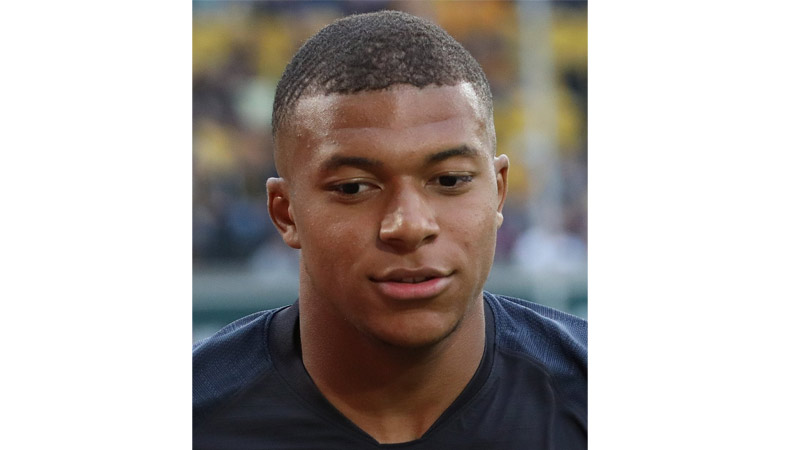 The French certainly have no shortage of pace, with 4 players on this list. Mbappe is just yet another on the list of mercurial speedsters on the French roster. Currently the best U23 player in the world, one can often run out of superlatives to describe Kylian.
He burst onto the scene as a teen at Monaco, leading them to the Champions League quarter-finals and beating some big teams on his way to become a club talisman at just 18, before signing for the Parisian side.
Mbappe has nearly won it all, and completed football at the tender age of 23, a standout player in France's 2018 world cup winning side and still showing no signs of slowing down, Kylian is anything but a one-season wonder and has proved himself in both the biggest club and international competitions.
Mbappe plays for PSG in Ligue Un and is undoubtedly one of their star players, but he is out of contract in 2022 and has been heavily linked with a move to Spanish giants, Real Madrid, either this summer or next. Can he lead PSG to their first Champions League title before he leaves for Spain, or will Madrid get his signature this summer and add some serious firepower to their attack?
Whichever league he is in, Mbappe will set the league on fire, he is a truly generational talent, and future Ballon D'Or winner should he keep such performances up.
Top speed – 36.00 km/h
4. Erling Haaland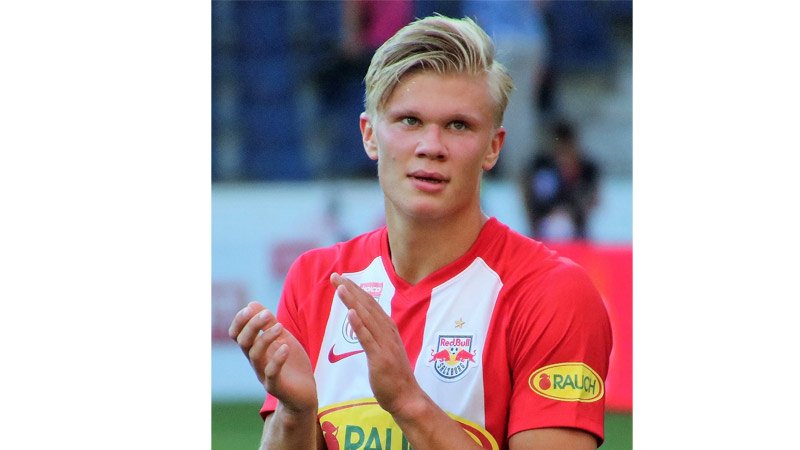 Another player in the same sort of age group, and category as Mbappe. Not quite as easy on the eye as the Frenchman, but ruthlessly efficient at what he does, Erling Haaland is a truly fearsome player. The Norwegian comes from the talent factory, Borussia Dortmund.
Dortmund seems to have an extreme knack for nurturing the best young talents in the world and Haaland is a prime example of this, an absolute machine of a player and a chronic goalscorer. It's no wonder Haaland is so fast, he's a robot.
Haaland, like Mbappe, has already proved himself in the Champions League and has all the big names such as Chelsea, Real Madrid and Bayern Munich interested in him. He is available for a release clause of 75m million next summer which is an absolute steal for a player of his quality. Any club would be more than delighted to get their hands on him and it's only down to a matter of who pays his release clause first.
The 22-year-old missed out on the Euros as Norway failed to qualify, but has already scored 5 goals and provided 2 assists in his first 2 matches for Dortmund this season, a real phenomenon.
The rivalry between him and Mbappe will be one to watch for the future and is reminiscent of the Messi vs Ronaldo debate.
Top speed – 36.04 km/h
3. Adama Traore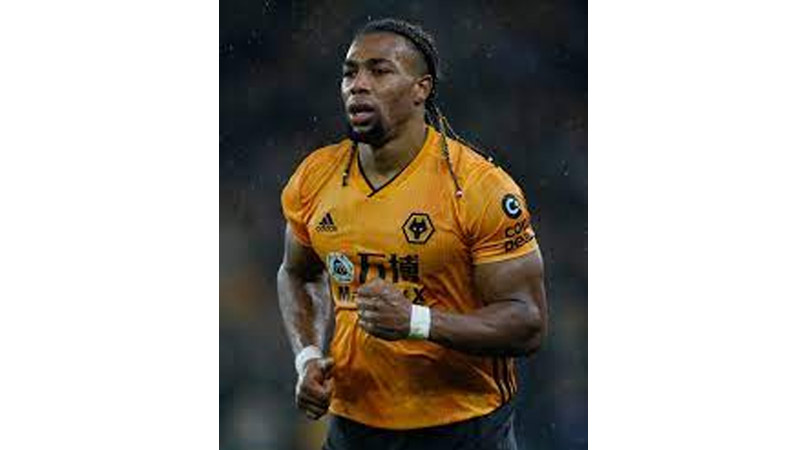 The Spanish winger is an absolute tank. He looks like a bodybuilder and despite his enormous size, he is extremely rapid. He plays for Wolverhampton Wanderers and is a fan favorite at the club, helping them secure top 10 finishes for the past 2 seasons since their promotion in 2018.
Traore had a disappointing 20/21 season but the thing with him is that it's not his stats that show how good he is. With Adama, he's all about using his pace to slip away from defenders to provide a passing option, and/or dragging defenders with him to create space for his teammates.
Adama will be hoping to recover his dazzling 19/20 form and help Wolves look for a spot in the European competitions next season.
Top speed – 36.20 km/h
2. Achraf Hakimi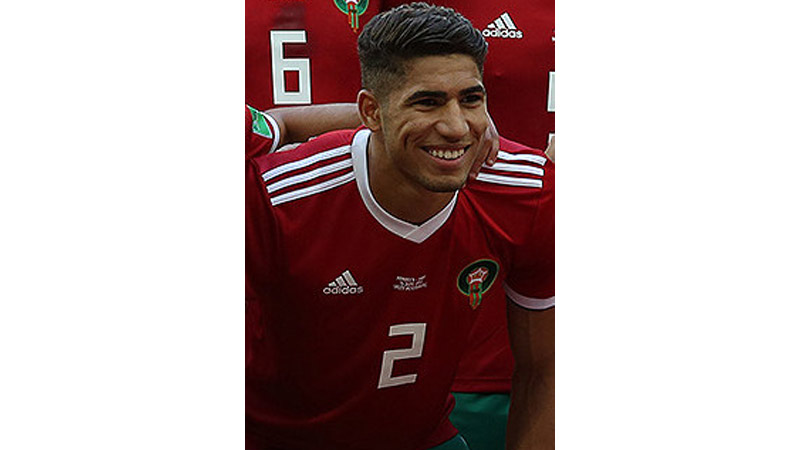 Hakimi is a product of Real Madrid's La Fabrica academy. He started at the Spanish club before leaving for Inter Milan and winning the Scudetto with them. He was then bought by PSG in their phenomenal transfer window for only 60 million.
He plays as a right-back and is extremely dynamic, adding some serious pace down the left-hand flank. A great signing for PSG in a position that they were struggling with, Hakimi is regarded as one of the best right-backs in the world and has the bonus that he is still young and has many years to play barring any serious injuries.
Top speed – 36.49 km/h
1. Alphonso Davies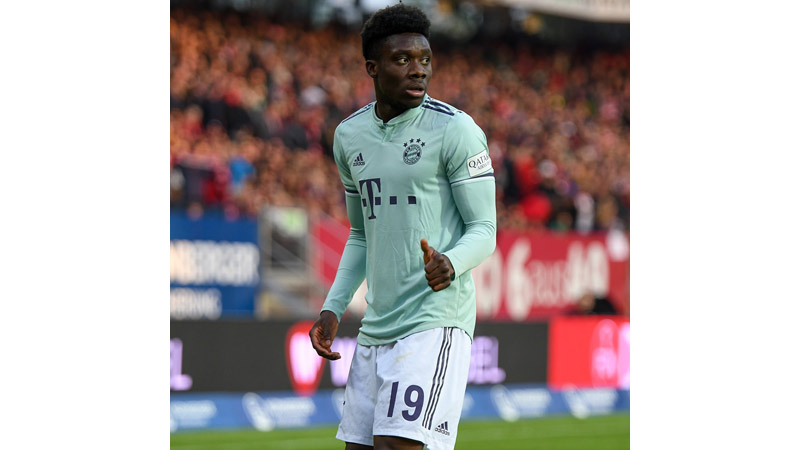 The Canadian youngster is nothing short of lightning-fast. He holds the Bundesliga speed record and plays for Bayern Munich. Yet another fullback, playing on the left, as is common in the modern game, extremely quick fullbacks are a recurring theme.
He had a scintillating breakout season for the German side in the 19/20 season, winning the sextuple with the Bavarian giants, and was an integral part of this side.
A memorable performance of his was the 8-2 thrashing of Barcelona, in the Champions League, where he left the Catalan defenders for dead.
Alphonso is very deserving of the top spot on this list and will be looking to come back with fire after his injury towards the end of last season. The Bundesliga will be an exciting competition this year with a multitude of speedy players.
Top speed – 36.51 km/h
A list full of exciting names and exciting prospects, hopefully, they can live up to their hype, shrug off their injury issues and rip up their respective leagues as the 21/22 season starts, to provide us with some entertaining football upon its return. A mix of rapid youth and players from all over the world, electrifying the beautiful game and stunning audiences. These are your fastest players of 2021. Thanks for reading.