Authority Soccer (authoritysoccer.com) is a participant in the Amazon Services LLC Associates Program, an affiliate advertising program designed to provide a means for sites to earn advertising fees by advertising and linking to Amazon.com. This site also participates in other affiliate programs and is compensated for referring traffic and business to them.
Every once in a while, social media goes into the usual debates about just how fast professional soccer players are. Sometime back in 2014, Real Madrid star Gareth Bale was clocked sprinting at 21.68 mph when he scored a brilliant Copa del Rey goal against Barcelona.
Social media users were quick to assume that Bale was faster than Usain Bolt, which is quite funny, to say the least.
To get it out of the way, soccer professionals are not near as fast as Olympic track athletes. Bale might be fast, but Usain Bolt's world record top speed of 27.78mph remains unmatched.
Soccer is such a demanding fast-paced sport. Irrespective of your position on the pitch (except perhaps the goalkeeper), you may often find yourself sprinting hard to get to the ball before your opponent.
Counter attacks and high-pressure tactics are a consistent part of the game, and this is often where pacy players thrive.
Not surprisingly, the fastest speeds on the pitch have been clocked during counterattacks and through-passes. The players who reach these speeds can do so with or without the ball, easily beating another opponent in one-on-one situations.
So, without further ado, let's take a look at the 15 fastest soccer players in the world and their respective speeds.
15. Leonardo Spinazzola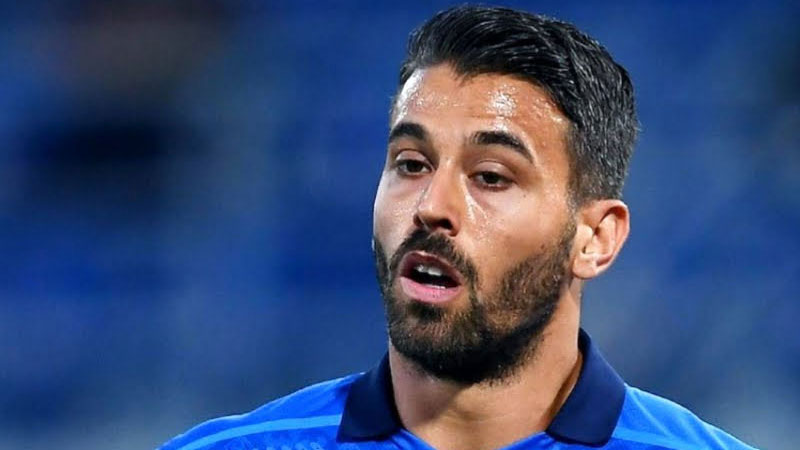 21 mph
One of Italy's most consistent performers during the Euros, the 28-year-old wing-back is popular for his marauding runs down the left flank. Joining Roma in 2019, Spinazzola struggled to make an impact at first. However, he has improved rapidly in the past season.
Much of those improvements were visible to all when he notably clocked the highest top speed at the Euros. Standing at 1.86 meters, the Italian star has the legs for all that running, along with the stamina to achieve high speeds consistently throughout a game.
Spinazzola's pacy presence down the left flank will be important for the Italian giants as they contend for continental positions in the league this season.
14. Raphinha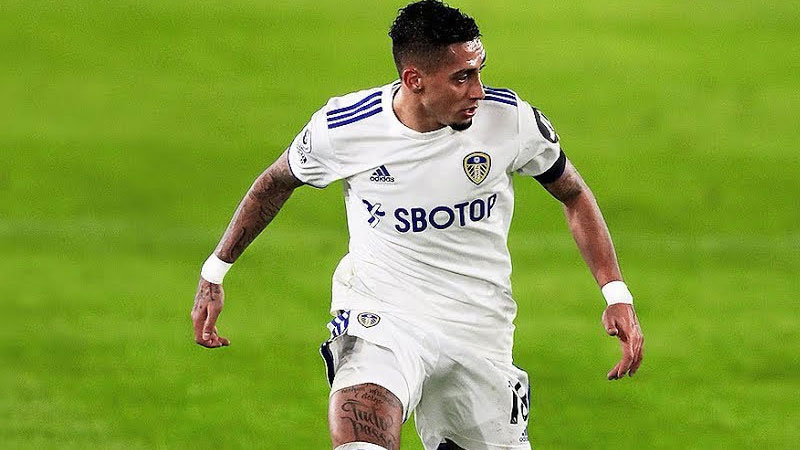 21.26 mph
The 24-year-old Brazilian winger plays for Leeds United in the English Premier League. Last season, Raphinha scored 7 goals for his club, with most of his goals coming due to his agility and speed.
This season, with only three games played, the star has already clocked 21.26 mph during one of his consistent dashes down the flank.
Raphinha's top speed makes him one of the fastest soccer players, not just in England, but in the world. Standing at 1.76 meters, the diminutive winger's center of gravity is nearer to the ground.
This makes him highly efficient in turning rapidly with quick accelerations. Thanks to some well-spent gym time, he has become a very pacy player as well.
13. Antonio Rudiger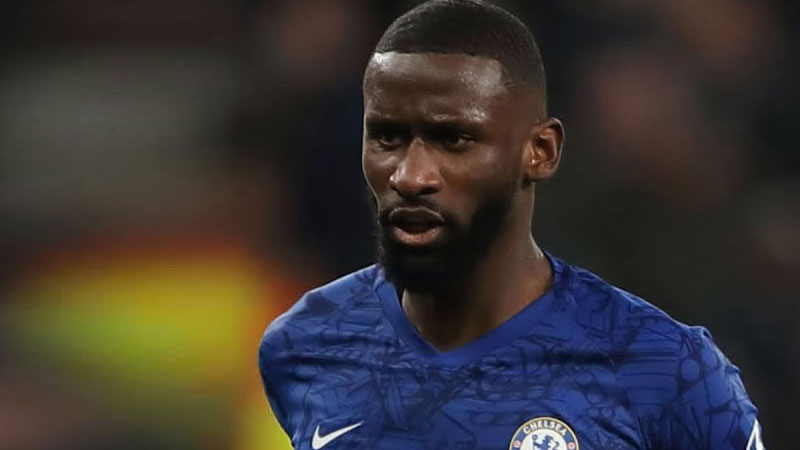 21.38 mph
Chelsea's star defender has been a rock in the Blues defense since he left Roma after the 2016-17 season. Last season, he helped guide the team to their first Champions League trophy since 2012.
This season, he has already played four games in which Chelsea has conceded just one goal.
It isn't often that a center-back sits on the list of fast soccer players, but Rudiger is arguably one of the best defenders in the world.
Standing at a tall 1.9 meters, he is a versatile defender with strong physical attributes and an aggressive but commanding style of play.
While he's notably a great header and tackler of the ball, Rudiger's most defining characteristic is his speed. It's much harder for pacy forwards to get past him on their best day, especially since he clocked a reasonable 21.38 mph top speed recently.
12. Patrick Bamford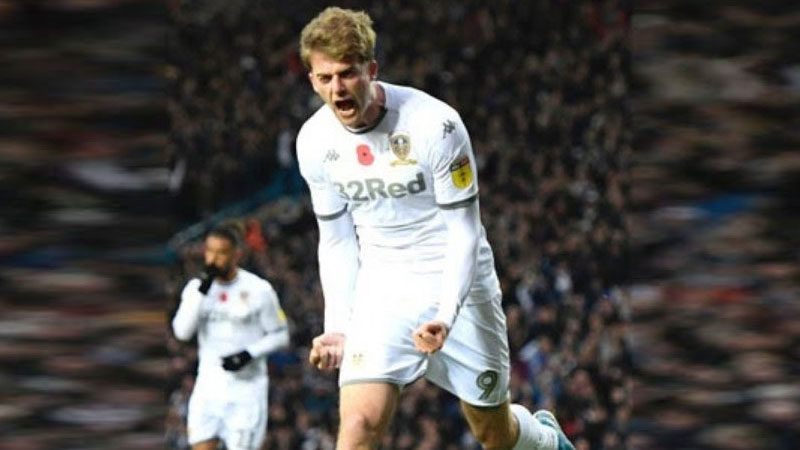 21.53 mph
Yet another Leeds player on this list, 28-year-old Bamford directly contributed to 24 goals last season to help the club drive up to the 9th position in the Premier League.
So far this season, the English striker has already contributed to three goals in just five games. While he has proven to be a reasonably clinical striker, it is his pace that gets him into prime positions for those all-important goals.
Standing tall at 1.85 meters, the prolific goalscorer is known for his versatility and speed in striking positions. Noted for his technique and skill with the ball, Bamford is a threat in the air and on the counterattack.
Driving the attack with effortless pace, the star was clocked doing a top speed of 21.53mph this season.
11. Nathan Tella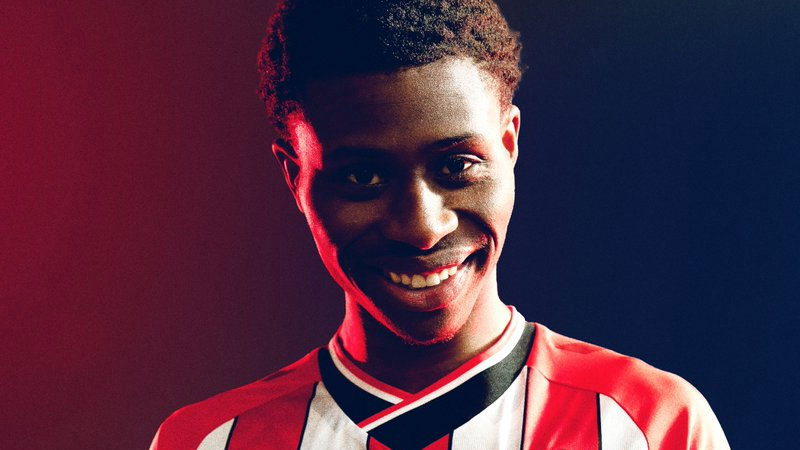 21.75 mph
Nathan Tella's pace is nothing short of spectacular at Southampton. Joining the club as a youth player, Tella has risen through the ranks and become a part of the first team in just 22 years.
Making his debut for Southampton in 2019, his capacity for speed down the flanks quickly became evident to the fans.
The pacey winger has already joined the ranks of the fastest soccer players in the world, having hit the 21.75 mph mark in his previous Premier League game.
At just 22 years of age, Tella certainly has the potential for higher speeds in the coming years. He's clearly an exciting prospect to keep an eye on.
10. Kyle Walker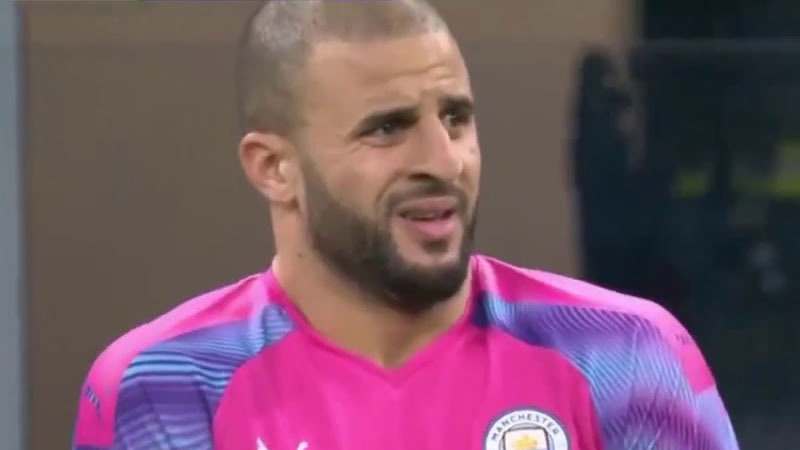 21.89 mph
Regarded as one of the fastest soccer players in the English Premier League, Manchester City wing-back Kyle Walker is a quality speedster.
The 31-year-old has hit some of the highest recorded speeds in the game while marauding down his favored right flank. An important first-team player under Per Guardiola's command of City, Walker's pace comes in handy in both defensive and offensive situations.
The former Tottenham man has been in great form for the Cityzens, having racked up a minimum of 24 league appearances per season since his arrival at the Etihad Stadium.
This season, he has already picked up 4 appearances, and he looks like he won't be slowing down any time soon.
9. Karim Bellarabi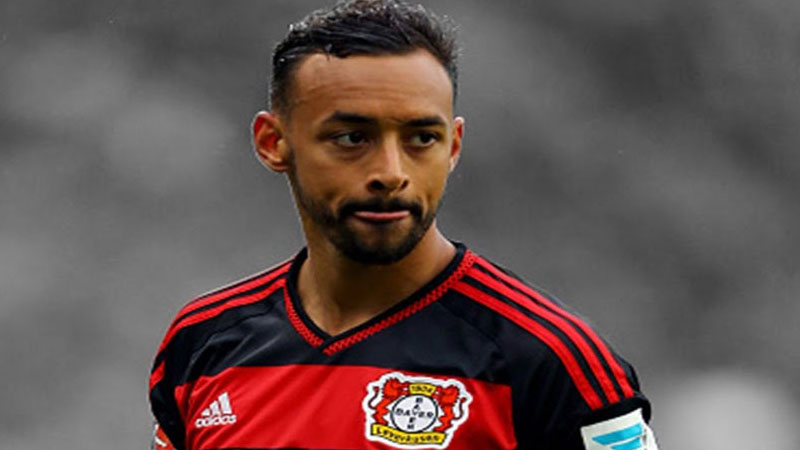 21.98 mph
The pace is something that fans of the Bundesliga are very accustomed to, and Bayer Leverkusen's man fits the bill.
Now 31 years and in his prime, Karim Bellarabi's agility, acceleration, and pace are world-class. Much of Bayer's success in recent years has been accrued to the versatile German international.
Primarily a winger, he is capable of playing in nearly every offensive position.
The star has shown flashes of his brilliant pace through much of his career at Leverkusen, but his standout top speed is currently a startling 21.98 mph.
This puts the speed merchant in the 9th position on this list. Standing at 1.84 meters, it's easy to see where he gets all that pace from.
8. Pierre-Emerick Aubameyang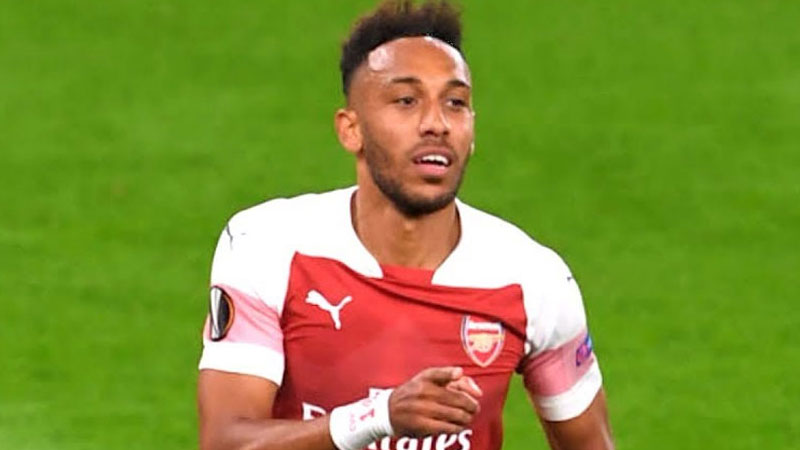 22.09 mph
Yet another player who has played in Germany's Bundesliga where speed is a key necessity, Aubameyang is a lethal attacker.
The former Borussia Dortmund star became one of the most efficient strikers in Europe during his time in Germany, and he relocated to England with his capabilities.
Now playing for Arsenal in the English Premier League, Aubameyang remains a deadly attacker in one-on-one situations. His riveting speed and clinical eye for goal make the Gabonese international one of the best strikers in the world.
Making the switch to Arsenal in the 2017-18 mid-season, Aubameyang has scored 65 Premier League goals to date. Standing at 1.87 meters, the speedster has the legs to achieve dramatic top speeds in nearly every game.
His quickness and agility are also beneficial to his off-ball movements. Easily getting into the right place at the right time before other players, Aubameyang is a hard striker to mark.
7. Inaki Williams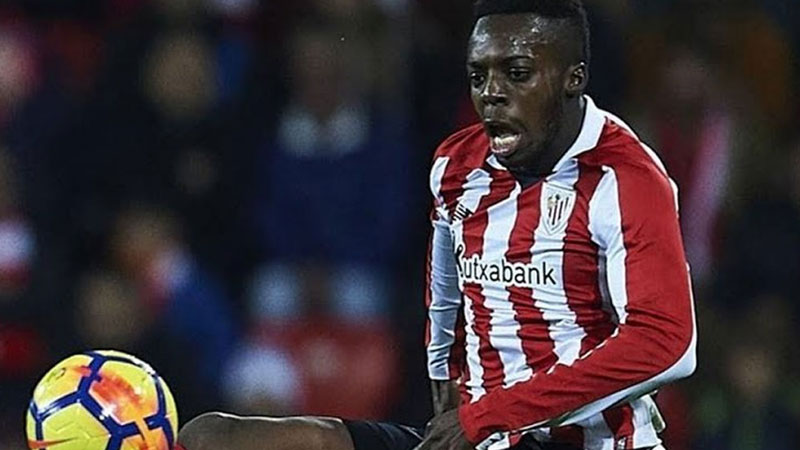 22.13 mph
Ever-present for Athletic Bilbao for the past 7 seasons, Spanish professional Inaki Williams has showcased his spectacular speed for Los Leones fans often.
Helping his club to their third Supercopa de Espana title last season, the 27-year-old is an important part of how Bilbao plays soccer.
Williams stands tall at 1.86 meters, and his work in the gym has dramatically improved his pace and strength in recent seasons.
Playing as a fast target-man, the Spaniard is quite capable of holding off defenders and turning rapidly to drive his way into the box.
This season, he has played four games and scored two goals for Athletic Bilbao. Also, he notably clocked 22.13 mph, which puts him at the 13th spot on this list.
6. Erling Haaland
22.39 mph
This Borussia Dortmund wonder kid is a surprising addition to this list, mainly because of his height. However, the videos don't lie.
The 21-year-old, standing at 1.94 meters, hit a league season record top speed of 22.39 mph earlier this year. Haaland isn't new to breaking records either.
He's only the second player in Dortmund history to score three goals on his debut. During the 2019 FIFA U-20 World Cup, Haaland scored a record nine goals in a single game.
With his height and stocky build, the Norwegian wonder kid's speed is simply unbelievable. Notable for scoring many goals, Haaland clearly has a keen eye for where the goalpost is.
Dubbed "The Terminator" by fans, Erling Haaland is a beast of a striker with unparalleled athleticism. With his consistently brilliant performances, the star might not be a Dortmund player for much longer.
5. Kylian Mbappe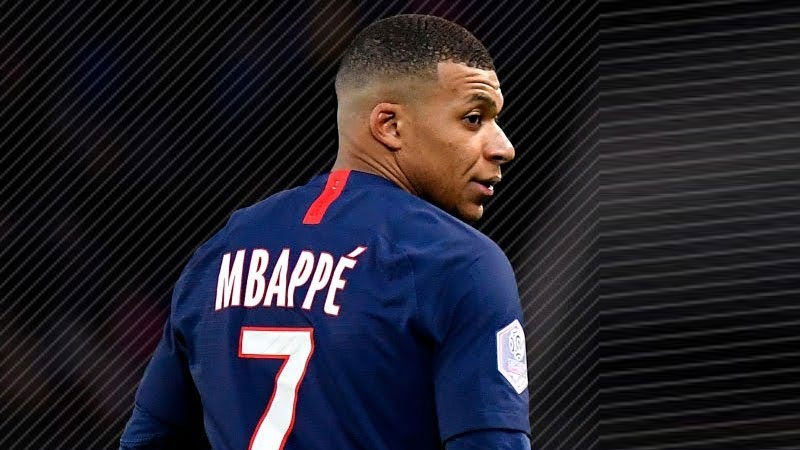 22.42 mph
It isn't easy for a player to win the highest goalscorer award in the French Ligue 1 for three consecutive seasons. Neither is it easy for a player to win the World Cup aged 19.
Then again, Kylian Mbappe doesn't do easy. Reputable for his strength and versatility in attack, the Frenchman is a world-class soccer player. He is also highly skillful, creative on the ball, and highly capable of creating key chances in every game.
However, Mbappe's stand-out attribute is his devastating speed. The star's acceleration is explosive and his top speed stands out as one of the very best in the sport.
Standing at 1.78 meters and just 22 years old, the speedster has caused headaches for every world-class defense in Europe. With the world at his feet. Mbappe is the future of superstar soccer.
4. Marcus Rashford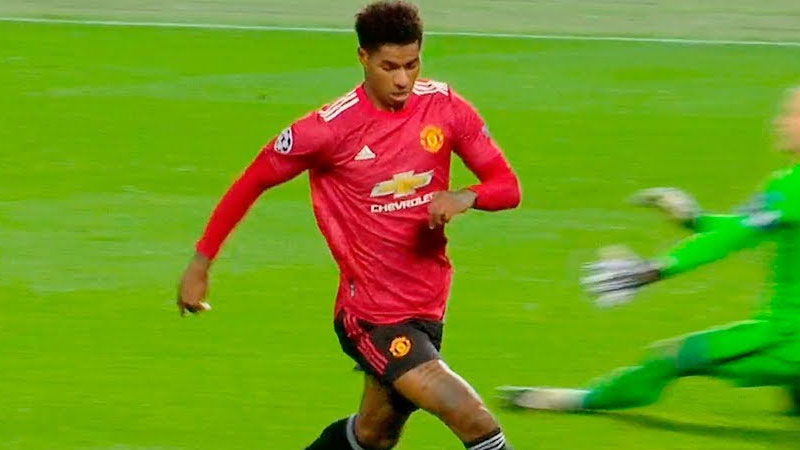 22.55 mph
Manchester United winger Daniel James is believed to be one of the fastest players at the club. However, the United released their statistics for last season and It is apparently Marcus Rashford who wins pole position in the club's speed rankings.
The 23-year-old English ace famously clocked a season-high speed of 22.55mph in a game against Chelsea at Stamford Bridge.
Rashford notably made headlines last year for driving a massive campaign against child hunger in the UK. His blistering pace down the right flank, however, didn't make the news in a similar way.
The star has become one of Manchester United's brightest first-team players, having contributed to 20 goals in 37 Premier League games last season.
Standing at 1.8 meters, the agile speedster is versatile in attack and capable of finding the net from any area of the box.
3. Adama Traore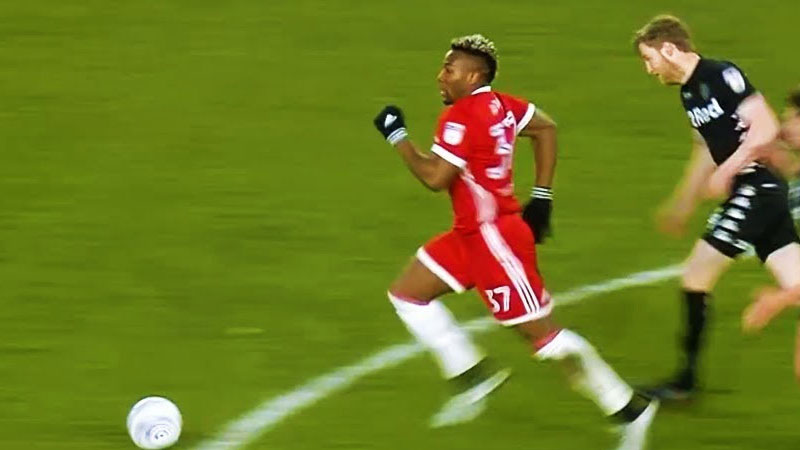 22.61 mph
Wolverhampton Wanderers might not be one of the biggest clubs in the world, but they certainly have a gem of a player in their hands.
Known for his powerful, muscular physique, Adama Traore is Wolves' key man on the flanks. Notably shorter than many other speedsters on this list, the Spaniard makes up for it with his rapid acceleration and excellent close control of the ball.
Now 25 years old and about to enter his prime as a winger, Traore will be looking to improve even further on his pace and creativity in front of goal.
His lack of injuries only gives him the opportunities to showcase his talent and pace on a world-class level, and he certainly does.
The speedster is regarded as the fastest player in the Premier League, and although he is yet to reach those heights this season, it's only a matter of time.
2. Achraf Hakimi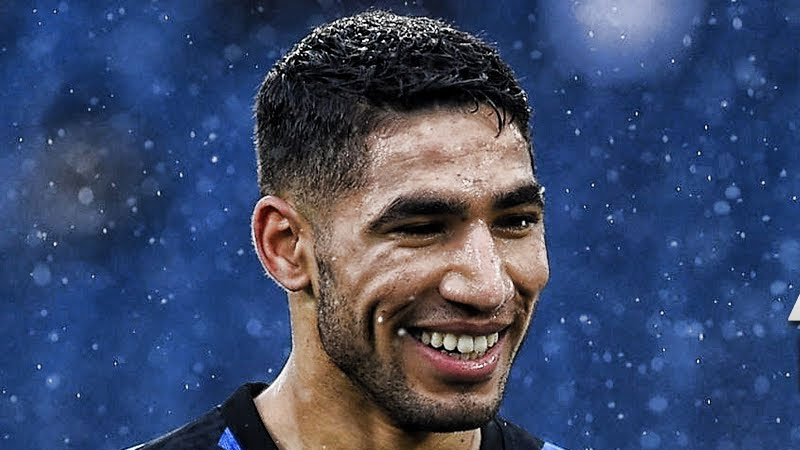 22.67 mph
When Paris Saint-Germain put in a bid to snatch the Moroccan speedster from the clutches of Italian giants Inter Milan, it was quite easy to see the why.
Achraf Hakimi became a quality addition to Inter's ranks, especially molding well into Antonio Conte's counter-attacking style of play.
After scoring 6 goals last season and hitting a shocking 22.67 mph on one of his counter-attacking runs down the right wing, PSG opened their checkbooks and paid €60 million to get him.
It isn't surprising that he has already scored a league goal for PSG this season. Hakimi is notable for his dynamism and tactical awareness on the field.
His 1.81 meters gives him the required strength to contribute to his team's defensive output, but it is his devilish pace that sets him apart from the competition.
1. Alphonso Davies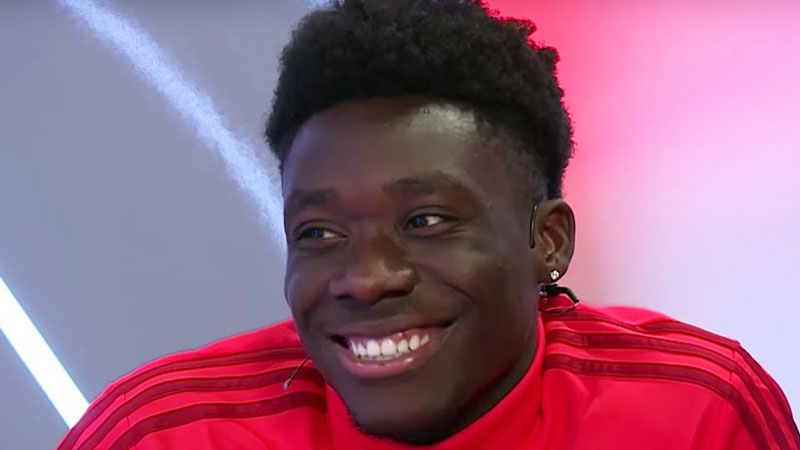 22.69 mph
At the age of 19, the Canadian professional soccer star had won the biggest club competition in Europe, which is really saying something!
Catching the eye of Bayern Munich during his time at Vancouver, Alphonso Davies got right into the first team at the German club.
He was good, so good that he took over the left-wingback position for himself entirely, pushing David Alaba out to the middle of the defense.
He has a lot of accolades when it comes to his style of play, as well as his ability to affect the game in the final third.
However, his stand-out ability, by far, is his speed. This man can run! Currently 20-years-old and 1.83 meters tall, there's no telling how much faster Alphonso Davies can really get within the next decade.
He's fondly called "The Roadrunner" by his Bavarian teammates, and honestly, where's the lie?