Authority Soccer (authoritysoccer.com) is a participant in the Amazon Services LLC Associates Program, an affiliate advertising program designed to provide a means for sites to earn advertising fees by advertising and linking to Amazon.com. This site also participates in other affiliate programs and is compensated for referring traffic and business to them.
Over the past few years, Major League Soccer (MLS) has managed to become one of the top leagues around the world and this is partly down to its ability to attract some of the sport's top players to the league.
In recent times, we've seen popular names like Zlatan Ibrahimovic, David Beckham, Andrea Pirlo, Wayne Rooney, and more recently, Gonzalo Higuain, wearing the colors of the clubs in the league.
While I can go on and on about the big names we've seen in the league and how they played or have played so far, I have another rather interesting topic to discuss the MLS and its players.
And that is Salaries. Salaries are an important part of the game and whether they are as important as anything in the game I won't be able to say for sure, but they are what the players earn and like any profession, it gets the ball rolling on work to do.
As you might know, salaries for different players differ from each other and what Player A earns will not be the same as what another Player B earns.
On a general note, if you've ever wondered what players in the MLS make either in a week or yearly including the highest and lowest earners in the game, then you're in the right place as I'll be taking you through all the details and everything you need to know about the 2021 Salaries in the Major League Soccer over the next subheads.
How Much Money Do MLS Players Make?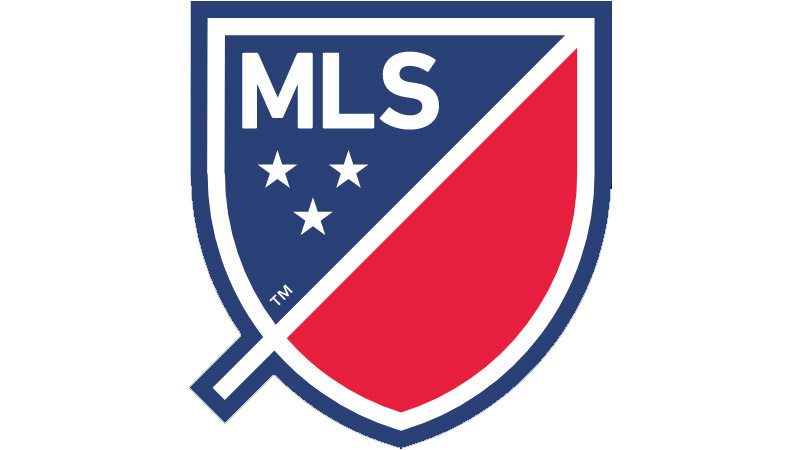 As I've mentioned above, each player makes a different amount of money. Normally, each club has a salary cap that they must not exceed and this is what clubs use to measure the amount they can pay to a player.
When a club exceeds the maximum salary budget for a player, it's because the play is a Designated Player.
A designated player is a player who is allowed to earn more than the stipulated maximum salary and this is why some players earn substantially more money.
So you'd normally expect that some players will make more money than others. The amount of money MLS players make is divided into two categories; for players in the Senior Roster and those in the Supplementary Roster.
Players in the Senior Roster slots count for the annual budget of the clubs which is set at $4,900,000. This figure is spread among all 20 players who must be part of the Senior Roster.
According to the MLS, the Maximum Salary Budget Charge for a single player is $612,500, meaning no player can earn more than this after the club's salary budget has been shared only if the player is a designated player.
Players who are filled as slots 21-30 in the team are made to be part of the Supplementary Roster. The player's salary in this category does not count towards the club's budget and the salary for this group is designated according to slots.
For Slots 21 to 24, players must be paid at least the base salary of $81,375, which is the league's Senior Minimum Salary.
For slots 25 to 28, players must be paid at least a salary of $63,547, which is the reserve minimum salary in the league. And lastly, slots 29 and 30, which must be filled with Home-grown players must also be paid the base salary of $63,547.
The only circumstance in which a player is paid above the Maximum Salary Charge of $612,500 is when the player is a designated player.
And a team is only allowed to have two of these players in their team, though; they can pay a fee to the league to be able to register another designated player.
How Much Do MLS Players Earn a Week?
As you might have expected, the amount players in the MLS make in a week depends on what they make from their salaries.
Weekly remuneration usually starts from really low amounts like $1600 and goes higher up with some players earning well above $100,000 a week.
The amount players earn weekly takes us back to the maximum salary charge and the minimum salary charge which will be used to determine what they make in a week.
Taking the figure for the Salary budget cap for teams which is set at $4.9 million as a case study, players would be making $245,000 annually, which takes their weekly salary to about $5,100. This means you can expect such a player to make around that amount every week.
The Minimum Salary for Senior players in the league is $81,375 annually, and from this amount, players earning within this range are guaranteed around $1695 per week.
For players earning around the Maximum Salary Charge which is $612,500, you can expect the player to make around $12,760 a week.
This means that top players in the MLS who are part of the senior roster can make around this amount every week.
Of course, designated players would earn more as you would expect. They get to make more than $12,760 every week as they usually make more money than the league's maximum salary charge.
Take, for example, LA Galaxy's hitman, Javier "Chicharito" Hernandez who earns $6 million annually.
Chicharito would be making $125,000 a week, a figure which is by far apart from the league's maximum salary in a week.
How Much Do MLS Players Make In A Year?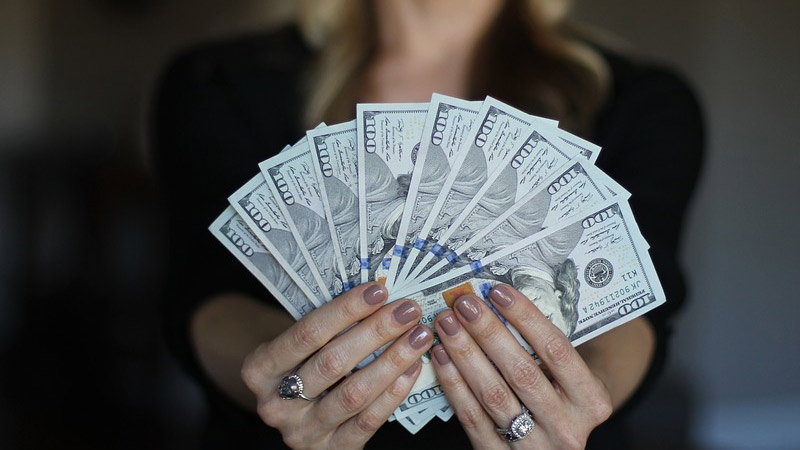 Since there is a minimum salary charge and a maximum salary charge for players in the US Soccer league, it is expected that MLS players do not make more than the stipulated amount in the category they fall under except, of course, it's one of the designated players.
It can be concluded that every senior non-designated player makes between $81375 and $612500 in salaries per year and even though that is a fairly large margin, the average MLS non-designated player salary is around $400,000 in a year, meaning there are quite a several players making around that figure as yearly salaries.
Again from one of the previous examples, the salary cap in the league is set at $4,900,000 for the 20 players in a club, if it is well spread among all of them, then each player earns $245000 yearly.
Designated players, who we have now established that earn more than the salary charge for an MLS player, earn substantially more than that. In fact, their numbers usually run into millions and there are quite a number of them in the league.
Players in this category are those who make up the MLS rich list or perhaps the highest earners in the league. As a player instance, Inter Miami star man, Gonzalo Higuain, who is a designated player and one of the top earners in the league, makes $5,793,750 yearly in salary. 
What Is The Average MLS Salary In 2021?
According to the Major League Soccer Players Association (MLSPA), which is known to release the figures relating to salaries and compensations of players in the league, the average MLS salary for a senior non-designated player is $398,725.
A statement of the association's website says "The Average Base Salary for Senior Roster Non-Designated Players in MLS is $398,725 in 2021, more than doubling over the last five years and marking the tenth consecutive year of growth."
By contrast, the average base salary for senior non-designated players in 2016 was pegged at $191505, which means the base salary has substantially increased over the past five years. For an even shorter comparison, in 2019, the average salary was $345,867.
The year 2021 is not just another year of increase but the tenth consecutive time in which the average base salary has seen an increase from what the previous year shows.
The simple meaning of this is that the salaries change increase almost every year and as the MLS continues to grow, the figure will continue to increase in number. 
How Much Does The Highest Paid MLS Player Make In 2021?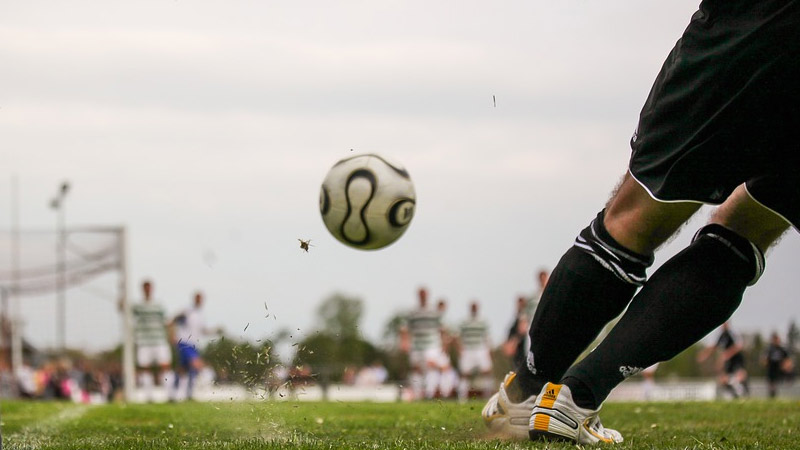 The 2021 highest-paid player in Major League Soccer is Carlos Vela and he earns $6.3 million, though only $4.5 million of that figure is his salary.
The next on the list of highest-paid players is another Mexican Striker who plays for LA Galaxy, Javier Hernandez, who earns $6 million, with that being his salary figure, unlike Vela who has his salary and other compensations making up his total earnings.
The highest-earning Mexican forward, Vela, plays for Los Angeles FC. The two Mexicans are not the only top players who have been at the top of the list, with Zlatan Ibrahimovic also topping the list during his time in the MLS in 2019.
Zlatan's salary was $7.2 million, a figure which is even some way apart from what Carlos Vela currently earns.
Together with Vela and Chicharito, who lead the highest-paid MLS players list, are some of the league's other top stars. In third place is Inter Miami Striker, Gonzalo Higuain who makes $5,793,750.
Fourth place is Alenajdro Pozuelo of Toronto FC with $4,693,000 and to finish in the top 5, Atlanta United's Josef Martinez with $3,891,667.
Other players in the top 10 are; Jozy Altidore ($3,602,250), Rodolfo Pizarro ($3,350,000), Maxi Moralez ($3,285,000), Victor Wanyama ($3,091,667) and Franco Jara ($2,977,000).
Members of the US national team playing in the MLS that also have high earnings include; Gyasi Zardes of Columbus, leading the way with $1.4m overall in salary and other compensations. Next up is Kellyn Acosta of Colorado making $1,115,000 annually.
Others include D.C. midfielder Paul Arriola with $1.05 million, Walker Zimmerman of Nashville with $981,050, Sebastian Lletget of LAFC with $923,750, Atlanta defender Miles Robinson on a $687,500 salary a year, Cristian Roldan of Seattle with $881,542, Aaron Long of New York Red Bulls with $925,000, Jackson Yueill of San Jose $636,875 and then Colorado defender Sam Vines with $487,677.
What Is The Lowest MLS Salary In 2021?
By the league's standards, there are two minimum salary limits for senior players and then reserve players.
The minimum salary for a senior non-designated player is $81,375 while the minimum salary for a reserve player is pegged at $63,547.
This means that for a player playing in the MLS, they can either earn at least either of these salary figures which could potentially go higher up to the league's maximum salary budget at $612,500.
Based on the 2021 MLS salary and compensation figures released by the MLSPA, the average base salary suggests that the majority of the players earn well above this minimum salary range.
Most of the top players in the league also do not fall under this category.
For teams in the league, Vancouver Whitecaps pays the least in terms of Salary in 2021. Their overall salary budget in a season is $8,699,299, which is just some way off the league's cap for salary.
Ahead of Vancouver is Austin FC, which pays $9,138,117, a figure slightly ahead of Vancouver's overall figures in terms of salary.
Philadelphia Union and Houston Dynamo complete the list of teams spending less than $10 million in player salaries, with $9,338,072 and $9,527,261 respectively.
The big spenders in the league in terms of salaries are Inter Miami with $17,803,479 and they are closely followed by Toronto FC, who are known to be big spenders in the league, with $17,005,113.
Together with Inter Miami, they are the only two clubs with two players each in the top ten highest-paid players list.
Inter Miami have Gonzalo Huguain and Rodolfo Pizarro while Toronto have Alenajdro Pozuelo and Jozy Altidore. LA Galaxy completes the top three in the top spenders' list in the league, spending $16,843,212 on player salaries.
As we've seen a major increase in finances this year, I'm pretty sure next year will also go higher.
The US soccer league has surely gained more reputation and improved in stature over the past few years and the improvement certainly shows in terms of salaries as well. And that's about all regarding the details of salaries in the Major League Soccer in 2021.