Authority Soccer (authoritysoccer.com) is a participant in the Amazon Services LLC Associates Program, an affiliate advertising program designed to provide a means for sites to earn advertising fees by advertising and linking to Amazon.com. This site also participates in other affiliate programs and is compensated for referring traffic and business to them.
While player salaries remain a public affair, coaches in the MLS have contracts that are rarely revealed. This is likely because the salary caps – which include player salaries – don't include coaches.
According to popular job site ZipRecruiter, an MLS coach's annual salary starts from $23,000 and tapers around $100,000. Salaries are usually much higher for head coaches, spanning from $100,000 to over a million dollars.
The broad salary gap is usually dependent on the manager's history, background, and recent results on the pitch. Other factors can include the squad and team, as well.
Most notably, popular Arsenal star Theirry Henry was CF Montreal's manager until he stepped down at the beginning of the 2021 season. His salary was estimated to be between $1.5 to $2 million per year.
With Henry out of the MLS currently, New England Revolution coach Bruce Arena is estimated to be the highest-paid coach.
Without further ado, let's take a look at all the head coaches, their salaries, and their MLS teams. We'll also take a look at the average pay for MLS coaches and how it has changed through the league's history.
Finally, we'll look at the influx of foreign coaches in the MLS, if they are paid more than domestic coaches, and if foreign coaches bring better results on the pitch.
| | | | | |
| --- | --- | --- | --- | --- |
| Name | Nation | Age | Club | Estimated Salary ($) |
| Rob Valentino | USA | 35 | Atlanta United FC | 100,000 |
| Josh Wolff | USA | 44 | Austin FC | 200,000 |
| Raphaël Wicky | Switzerland | 44 | Chicago Fire FC | 280,000 |
| Jaap Stam | Netherlands | 49 | FC Cincinnati | 450,000 |
| Robin Fraser | USA | 54 | Colorado Rapids | 180,000 |
| Caleb Porter | USA | 46 | Columbus Crew | 350,000 |
| Luchi Gonzalez | USA | 41 | FC Dallas | 200,000 |
| Hernán Losada | Argentina | 39 | D.C. United | 400,000 |
| Tab Ramos | USA | 54 | Houston Dynamo FC | 550,000 |
| Phil Neville | England | 44 | Inter Miami CF | 1,000,000 |
| Bob Bradley | USA | 63 | Los Angeles FC | 450,000 |
| Greg Vanney | USA | 47 | LA Galaxy | 300,000 |
| Adrian Heath | England | 60 | Minnesota United FC | 250,000 |
| Wilfried Nancy | France | 44 | CF Montréal | 180,000 |
| Gary Smith | England | 52 | Nashville SC | 500,000 |
| Bruce Arena | USA | 69 | New England Revolution | 1,200,000 |
| Ronny Deila | Norway | 45 | New York City FC | 500,000 |
| Gerhard Struber | Austria | 44 | New York Red Bulls | 300,000 |
| Óscar Pareja | Colombia | 53 | Orlando City SC | 300,000 |
| Jim Curtin | USA | 42 | Philadelphia Union | 280,000 |
| Giovanni Savarese | Venezuela | 50 | Portland Timbers | 300,000 |
| Freddy Juarez | USA | 43 | Real Salt Lake | 200,000 |
| Matias Almeyda | Argentina | 47 | San Jose Earthquakes | 350,000 |
| Brian Schmetzer | USA | 59 | Seattle Sounders FC | 300,000 |
| Peter Vermes | USA | 54 | Sporting Kansas City | 170,000 |
| Javier Pérez | Spain | 44 | Toronto FC | 180,000 |
| Marc Dos Santos | Canada | 44 | Vancouver Whitecaps FC | 180,000 |
What is The Average Pay For MLS Coaches?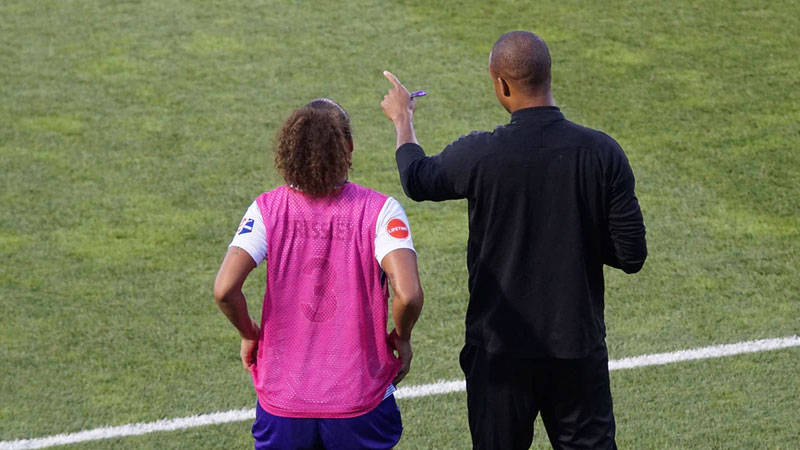 The average pay for MLS head coaches is estimated to be $320,000. Coaching legends like Bruce Arena and former international stars like Phil Neville are raking in over $1 million each year.
MLS clubs are looking to attract international coaching talent, and they have no issues splashing the cash to do so.
Over the years, the MLS has notably struggled to keep up with coach salaries at top European leagues. When the MLS took off in 1996 with only ten teams playing, coach salaries were barely averaging $30,000 a year.
For head coaches, salaries hardly crossed the $100,000 mark. It wasn't shocking, either, that many of the coaches for the 10 teams were American.
It would've been difficult to coerce European and foreign coaches to the MLS for smaller salaries.
In the early 2000s, the MLS struggled financially, even reducing the number of teams from 12 to 10 in 2002.
Around this period, coach salaries were said to have stagnated, with teams unwilling to pay higher amounts for their coaches.
By 2005, MLS' marketability had improved dramatically, thanks to the USMNT's quarterfinal run in the 2002 FIFA World Cup.
Broadcast money increased, as well as lucrative deals for players moving from the MLS to Europe. With more money on their hands, the MLS increased coach pay, with top coaches earning above the $100,000 mark.
The 2010s saw renewed interest in the MLS, partly due to the rise in the league's social media following, but mainly due to the Designated Player Rule.
With the influx of world stars like David Beckham, the MLS became highly marketable. This also led to an increase in coaching salaries, as well as a stronger resurgence of foreign coaches.
Soon enough, head coach salaries were troughing at $100,000 and peaking at well over $500,000.
By the turn of the decade, a new influx of football-stars-turned-coaches found their way into the MLS.
Patrick Vieira and Theirry Henry both made headlines for their decisions to coach in the MLS, which would have cost their respective clubs well over a million dollars each year.
During the offseason last year, six out of seven new head coach hires were foreign coaches, arguably setting their clubs back with higher contract fees and salaries.
Do Foreign Coaches Earn More in The MLS?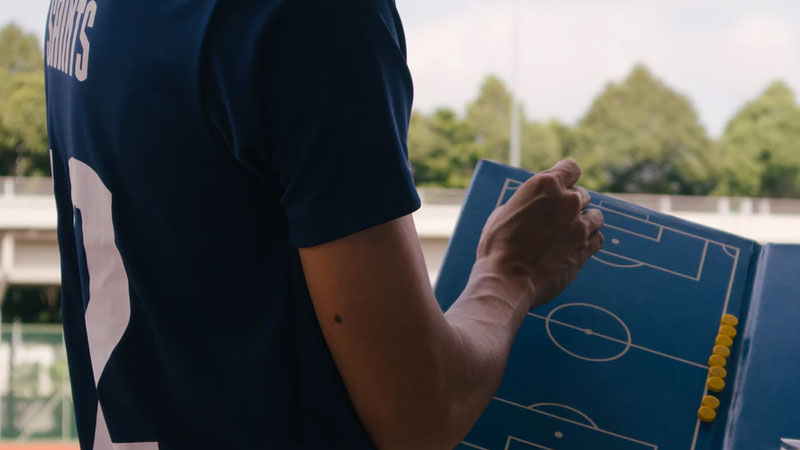 Even from the onset, foreign coaches have played an important part in America's top-tier soccer league. At the time, though, it was often the norm to see a foreign coach fired after a few months of poor results on the field.
Much of that was due to the intricacies within the MLS rules, which many foreign coaches had to learn.
Over time, however, coaches have left much of the league's idiosyncrasies to executive management, opting to focus mainly on training and results on the pitch.
This has helped foreign coaches flourish in the MLS, bringing their international expertise to American soccer.
Foreign coaches are often paid more than their local counterparts, except on rare occasions. Local star head coaches like Bruce Arena command high contracts due to their long experience and expertise in the MLS. Most local coaches, however, have to make do with slightly less lucrative contracts.
On average, foreign coaches make approximately $50,000 more than local coaches in the MLS. Some fans have called this a "Designated Coach Rule", explaining that attracting quality coaches to the MLS will require larger contracts.
Foreign coaches like Thierry Henry and Phil Neville have earned well over $1 million per annum as MLS coaches.
Notably, a few foreign coaches have exceeded expectations at their clubs, like Atlanta's Tata Martino. The Argentine coach drew support and admiration from fans and pundits for his attractive, up-tempo style of play. It didn't come as a surprise when he won the MLS Cup in 2018.
San Jose's head coach Matias Almeyda took the Quakes from a struggling mid-team in 2018 to strong playoff contenders this season. Much of his success thus far has been his tactical style of play, influenced by his Argentine roots.
Patrick Vieira, NYCFC's boss for nearly three seasons, also found great success in the MLS.
The Frenchman used his experience as the head of Manchester City's youth academy, as well as his time playing for Arsenal to improve the New York outfit. The struggling team made their way into the playoffs by Vieira's first season and consolidated their spot in his second.
Foreign coaches have much to offer to the MLS, especially because their impact on the American league legitimizes the country's soccer efforts across the world. However, splashing the cash on foreign coaches may not always be the best route to go.
More often than not, when foreign coaches fail, it is argued that they found the MLS rules difficult to work with. In 2015, research from FiftyFive.One showed that managers unfamiliar with MLS had a points-per-game average of 1.34.
On both ends, Hans Westerhof won only four games out of 32 during his reign at Chivas USA. Ray Hudson, the foreign manager with the highest points-per-game average, picked up 1.74 ppg in 50 games when he was at Miami Fusion.
While the median points-per-game average for all MLS managers was 1.38, foreign managers managed 1.32 while domestic managers did much better with 1.39.
This is one of the strongest arguments against the influx of expensive foreign coaches into the MLS. They statistically end up with worse results.
Notably, head coaches like Peter Vermes of Sporting Kansas City, Brian Schmetzer of Seattle Sounders FC, and Jim Curtin of Philadelphia Union are some of the longest-tenured coaches in the MLS.
All of them are Americans who have carved out success in their respective clubs, enough success to earn such longevity.
Peter Vermes has been with Sporting Kansas City since August 2009 and has picked up four major trophies since that time.
Schmetzer has coached Seattle Sounders since 2016, picking up 2 MLS Cups and winning the Western Conference four times.
Curtin has won the Supporters Shield with Philadelphia Union, as well as second-place in the US Open Cup. Foreign managers have never gotten such remarkable long-term success in the MLS, irrespective of their higher earnings.