Authority Soccer (authoritysoccer.com) is a participant in the Amazon Services LLC Associates Program, an affiliate advertising program designed to provide a means for sites to earn advertising fees by advertising and linking to Amazon.com. This site also participates in other affiliate programs and is compensated for referring traffic and business to them.
Nearly every soccer fan on the planet has a soccer jersey. It could be a favorite player or simply any team that you fancy, and the reality is that at some point, something is going to get spilled on it and it is going to have to be washed.
But the question is, how do you wash a soccer jersey? For some, that is an easy question to answer but for others, it is not as simple.
In this article, we will cover everything you need to know when it comes to washing your favorite soccer jersey. From step-by-step instructions to if you can dry-clean them and if they shrink when you wash them.
We have you covered for everything you want or need regarding washing your jersey. Read on to find out how to wash your soccer jersey the right way.
The ideal way to wash a soccer jersey is to use cold water when washing it. Using hot water can sometimes cause the color to fade and it can also make your jersey shrink and can become damaged.
You will want to use a bleach-less, good quality, and color-protecting detergent powder for the best results.
Some liquid detergents will not dissolve properly and they can have elements in them that can ultimately ruin your beloved jersey.
How to wash a white soccer jersey- Step by step guide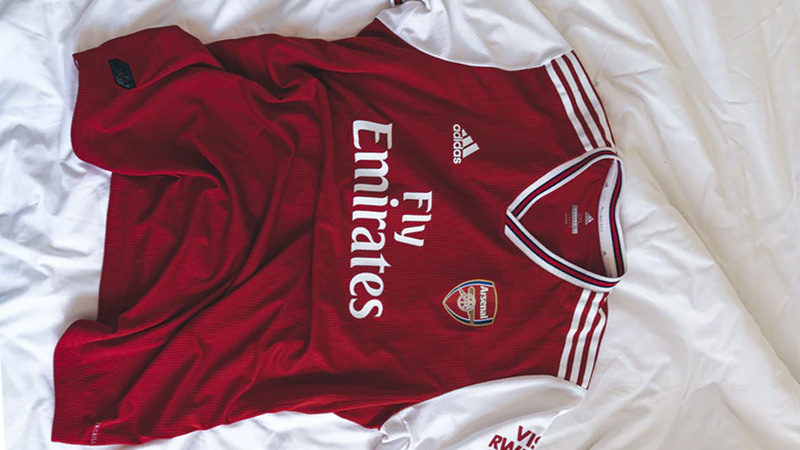 1. Always wash inside out.
To help protect your jersey, its number, and logos, wash it inside out.
By doing this it will help prevent your jersey from rubbing against other items in your machine and against the machine itself.
2. Allow to pre-soak in detergent before washing.
For best results, you are going to want to pre-soak your jersey with some detergent in cold water before you wash it.
This allows the detergent to soak into the stains that the jersey has and that will make it easier to get them off once the jersey goes into the washing machine.
This will save you time as you will not have to wash your jersey again because the stains did not come off the first time. Soaking eliminates this.
3. Machine wash cold separately, or at least with like colors.
Jerseys are supposed to look crisp and fresh. Running colors will instantly ruin the appeal of a jersey.
There are two things you can do to prevent colors from running onto or off of your jersey.
Also, you will want to wash your jersey with similar color jerseys or by themselves so you can limit any colors running out of your top and make them look faded.
4. Never wash with towels or anything with zippers
This is to help protect your jersey from friction when in the washing machine as it can ruin your beloved top so you should always try to wash them separately.
5. Air dry your jersey, do not put it in the dryer
Dryers are notoriously tough on soccer jerseys and they can cause peeling on them because of the heat as well as the friction.
Add to that, being in a dryer can easily shrink your jersey and that could mean that it will no longer fit you and you will have to buy another one, which is not ideal.
6. Use a specific detergent that is designed to clean soccer apparel.
You are going to get dirt stains, sweat stains and odor stains on your jersey, and even blood stains too.
These do not affect you're walking around clothes but when it comes to soccer jerseys, that can have a less than ideal impact on them.
If you are using normal detergents, they are not designed to be able to cope with these types of stains so you should choose one that is formulated specifically to be able to cope with these tough stains.
Vapor Fresh Laundry Detergent Pods or Vapor Fresh Laundry Detergent Powder are your best bests for getting the right results. After using them properly, your jersey should come out looking new with not a stain to be seen.
Can you dry clean a soccer jersey?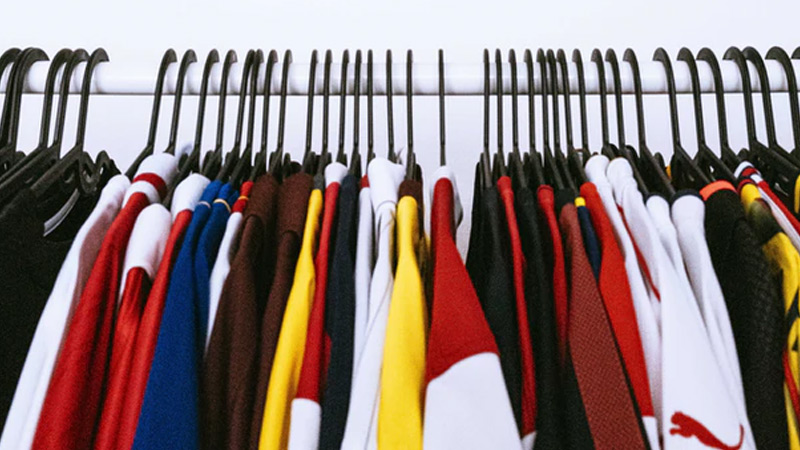 The answer is yes you can dry clean a soccer jersey, but it is not recommended as it will ruin your jersey entirely.
Most people who own a soccer jersey, think that the best way to get a jersey dry is to take it to a dry cleaner and they could not be more wrong.
The chemicals that are used when dry cleaning can often cause your jersey to have its color fade, fray, and the chemicals can even bleed through onto your jersey and ruin it forever.
If you are not willing to wait by having your jersey air dry over a clothes airer, then another option is that you can steam clean your jersey, but you must use distilled water to limit any potential damages to your jersey.
The best way to dry a jersey is to simply let it air dry as then there is no chance of damaging it at all. Although it takes longer (usually a couple of hours at least) you can be rested assured that your jersey will never be ruined by drying it.
Do soccer jerseys shrink in the wash?
Most companies today that make soccer jerseys do so by making them out of synthetic materials. By doing this there is no chance that a soccer jersey will shrink when it is washed.
However, despite this, it is still critical to remember that when it does come time to wash them, always use cold water or medium-level water and you are going to not want to use a dryer for your jersey.
This will ultimately help your jersey look brand new after multiple uses and washes.
Hopefully, we have covered everything in this article so next time you decide to wash your jersey there will be zero chance of it being ruined.