Authority Soccer (authoritysoccer.com) is a participant in the Amazon Services LLC Associates Program, an affiliate advertising program designed to provide a means for sites to earn advertising fees by advertising and linking to Amazon.com. This site also participates in other affiliate programs and is compensated for referring traffic and business to them.
I am sure that there have been numerous times when you are watching your favorite Major League Soccer team and you see that they have a lot of wins and you think to yourself, how long is the actual season?
Then you see some games finish right on 90 minutes, yet others go way past that and you think, how long does an MLS game go for? Read on to find out.
A regular Major League Soccer match is made up of two 45- minute halves and has a half-time break that lasts around 15 minutes.
However, time may be time added on for stoppages that occur during the half. The soccer matches last on average for around two hours.
A regular Major League Soccer season lasts 34 games. This includes teams playing 17 games away from home and 17 games at home. Teams face opponents in their conference twice a year and face a non-conference team once.
How long are MLS season games?
Generally speaking, an MLS match will have a total run time of two hours. These two hours are made up of two 45 minute halves with a 15-minute break for halftime. However, games can go longer than that.
If a Major League Soccer match has a lot of delays, for example, three or four yellow cards or two of three goals, then the referee will add what he calls stoppage time.
So if five minutes are taken off because of a goal or a red card, then that five minutes will be added on at the end of the half. So instead of the half going for 45 minutes, it will now go for 50 minutes.
Depending on which half the added time is added onto can greatly impact the outcome of a game.
For example, if a match has a lot of stoppages in the second half, whether that be from teams scoring goals or from players getting injured or being shown red or yellow cards get to determine a lot.
Because of this if there is more added time at the end of the game, then for the team that is losing it will give them more confidence that they can then go on and get a result whether that be a draw or even a win.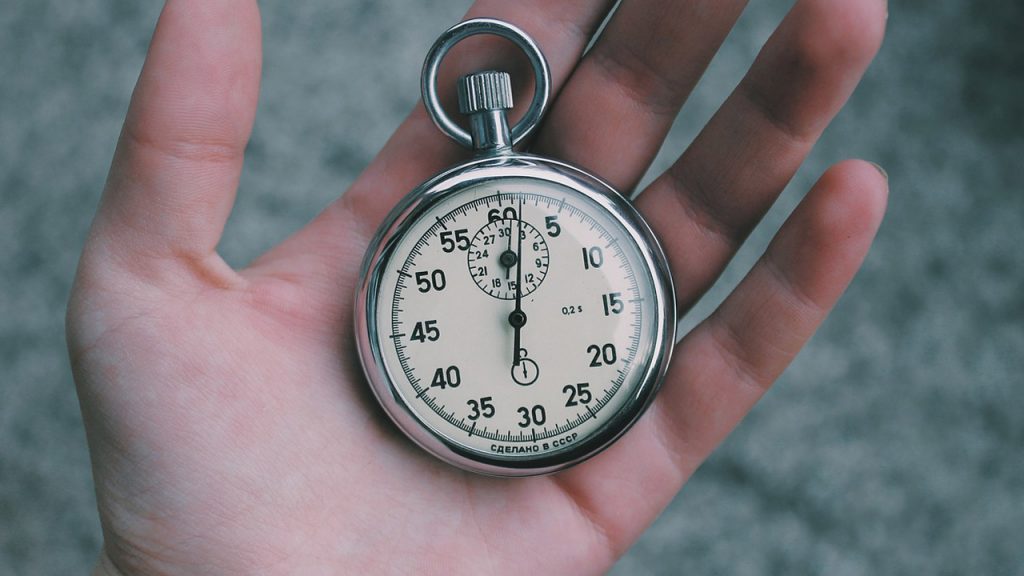 Whereas the same cannot be said if there is a big chunk of added time in the first half. Because games usually are not fully decided in the first half then games cannot be won and lost in the first half, however as we mentioned earlier, time added on in the second half has its advantages because it makes the game go longer and players get fatigued.
A classic example of this was Sir Alex Ferguson when he was manager of Manchester United.
When the electronic board went up to show how much time had been added on, (for example 5 minutes) if United were behind that had more time to try and get a result.
However, more often than not, time would go past the allotted 5 minutes and this would be referred to as Fergie time and it was during this period that United always seemed to get goals.
The reason opposition teams called it Fergie time is because usually when there are 5 minutes of added time, once that is up no matter what is happening on the pitch, the referee will blow his whistle to end the game, however for some reason when Manchester United played they did not and the game went longer than it should have.
This in turn made games go a lot longer than they needed to be.
So while a normal soccer game will go for 90 minutes plus a minute or two for added time, those matches went a lot longer.
Aside from that, if it is a cup match and teams are level after 90 minutes, then the teams will play something called extra time. That is 15 minutes for one half, the teams then switch ends and play another 15 minutes.
During extra time if yellow cards are shown or goals are scored then time will be added on just like it would in normal time, and this can then make the game go longer.
How long are Major League Soccer Seasons?
In total there are 34 games that clubs play in an MLS soccer season. 17 home games as well as 17 home games for each club.
The team will play opponents in their conference twice a year and they will also play a team that is not in their conference once.
After the regular season has been completed, the MLS Cup Playoffs begin. It is a four-round knockout tournament that is played only by the teams who finished in the top six from both conferences.
The last match, the MLS Cup is the final match of the MLS Cup Playoff competition and concludes the season.
The regular Major League Soccer season usually starts towards the end of February and sometimes even early Match and the regular-season games will be played until mid to late October, which is around eight months.
Each team will play a total of 34 regular-season games and the team that has the best record is then awarded the Supporters Shield.
The season then moves into the MLS Cup Playoffs, with the season running another month as a total of 14 teams will contest the MLS Cup Playoffs to see who will be crowned champions.
The Major League Soccer competition was founded way back in 1993 and it did not have its first full season until three years later in 1996.
The season started then on the 6th of April with the San Jose Clash beating DC United in front of 31,000 fans at the Spartan Stadium in San Jose.
MLS season months
As mentioned above, the first MLS season started in April and today the MLS season normally starts at the end of February and is scheduled to end at the beginning of October.
After that, the MLS Cup Playoffs start later in October and the playoffs end with the final of the MLS Cup usually played on the 7th of November.