Authority Soccer (authoritysoccer.com) is a participant in the Amazon Services LLC Associates Program, an affiliate advertising program designed to provide a means for sites to earn advertising fees by advertising and linking to Amazon.com. This site also participates in other affiliate programs and is compensated for referring traffic and business to them.
Several derbies all over the world grab the attention of every person on the planet. From the North London derby to the Merseyside Derby to El Clasico.
Every year when the fixtures are released, fans circle these games on their calendar because they mean so much to the entire fan base. So what exactly is the meaning of El Clasico?
The term El Clasico is used to refer to soccer matches that are played between two of Spain's bitterest rivals and the most famous soccer teams in the world, Barcelona, and Real Madrid.
Through El Clasico, every season the people of Catalonia which is the capital of Barcelona have proclaimed their liberation from Spain.
What is El Clasico?
As mentioned before, El Clasico is the name given to the matches that are played between Spain's two powerhouse teams in Barcelona and Real Madrid.
Normally these matches have incredible build-ups to them because usually the La Liga title is won and lost based on these results as neither team loses too many matches through the year.
So it is seen as a great chance to pull away from their rivals in the title race.
Normally the term El Clasico was used for matches between Barcelona and Real Madrid that occurred in La Liga, which is the top tier of Spanish football.
However, over the years the term is now used every time the two teams face each other. 
Whether that be in cup games like the Copa del Rey competition or the Champions League, the term El Clasico is now used.
According to many soccer fans, when Barcelona and Real Madrid play each other it is widely seen as the biggest club soccer match on the entire planet, with the Champions League Final considered to be the only match that tops this historic rivalry.
El Clasico is universally known for how intense and memorable they are. When either team scores, they will usually make fun of the opposition such as the hatred between the two sides.
The rivalry between both Barcelona and Real Madrid is mainly because they are the biggest cities in Spain, and they are also at loggerheads with each other because both teams are seen to have vastly different views on the country's politics.
Barcelona is seen to have the view that they are representing Catalan nationalism while Real Madrid is seen to be representing Spanish nationalism and it is because of this that tensions can easily boil over when the two teams clash.
It is seen by many as the biggest rivalry in the world when talking about soccer. Considering there are rivalries like Arsenal and Tottenham, Manchester United and Manchester City, Celtic and Rangers, Liverpool and Everton, AC Milan, and Inter Milan just to name a few. Barcelona v Real Madrid tops them all.
Both Real Madrid and Barcelona are two of the most successful clubs on the planet with an abundance of trophies in their cabinets and are two of the richest teams on the planet too.
Way back in 2014, both Madrid and Barcelona were 1 and 2 on Forbes's most valuable sporting teams list. That covers every sport in the world and when considering the US Sports like NFL and NBA that is truly remarkable.
When it comes to winning and losing El Clasico, Real Madrid currently has the edge in this statistic, winning 97 matches with Barcelona just one win behind with 96.
However, Barca leads the exhibition games between the two and has the edge in total games. Barca leads the win count 115 to 101 (in the time of writing). Another neat fact is that both teams have never been relegated from La Liga either, along with Athletic Bilbao.
The rivalry intensified with the transfer of Di Stefano in the 1950s. With Di Stefano, both teams had the view that they wanted to sign him from Los Millionarios in Argentina due to a player strike.
Both clubs wanted to sign him but there was mass confusion after he then signed for River Plate after the strike, but both teams said that they owned the players' registration.
After FIFA intervened, the way to settle the dispute was that both teams could only have the player on alternate seasons, and this did not go down well.
As a result, Barcelona's then-president had to cancel Di Stefano's playing contract which paved the way for Real Madrid to sign him.
With Di Stefano now a Madrid player, he helped them to unrivaled success by winning the Champions League five times. He even managed to score against Barcelona twice when the two teams first met after the dispute.
On top of that, there was the Luis Figo transfer. Where Madrid president Florentino Perez gave Figo who was then at Barcelona the chance to sign for Madrid with a 2.4 million agreement that would seal his fate to Madrid if Perez managed to win the election.
If Figo backed out of the deal, he would then owe Perez a cool 30 million dollars as reimbursement. However, Figo angrily denied this and said that no matter what he would be staying at Barca.
Figo then said in an interview that he wanted to ease the fan's concerns and said that he will most definitely be at Camp Nou to start the year.
For Barca to get out of Figo going to Madrid they would have to pay the settlement money which was 30 million dollars for a player they already "had".
Then Barca president Joan Gaspart held a press conference and told the media that Figo gave him the sense that he wanted two things, more money and to stay at Barca, which he then said that only one of those things will happen.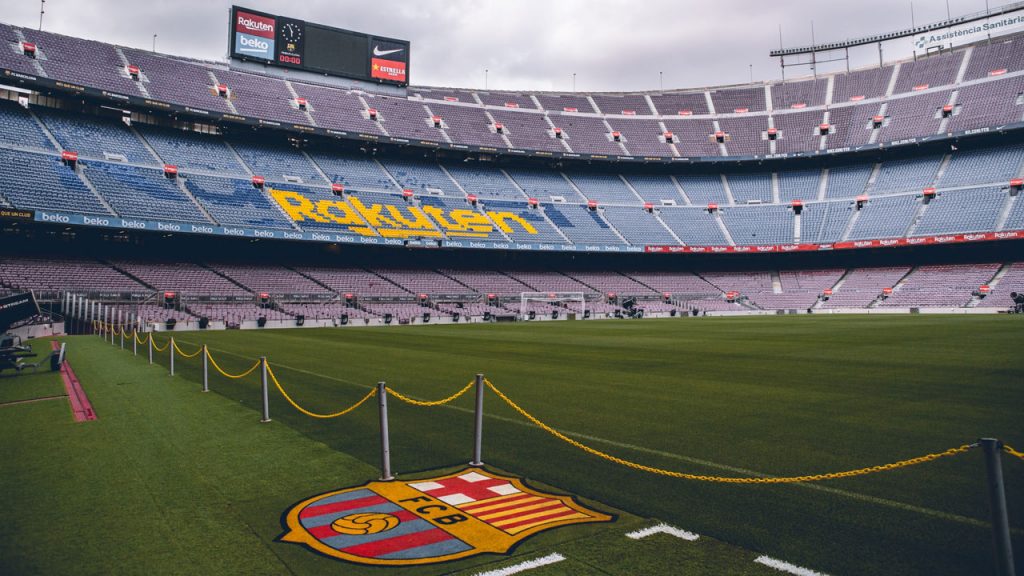 Then the next day Figo was shown as a Real Madrid player and was given his shirt by none other than Di Stefano. Barca president Joan Gaspart said that Luis Figo's move to Madrid destroyed the club.
When talking about trophies it is extremely close between the two rivals. Altogether domestically, Barcelona has 74 trophies whereas Real Madrid has 66.
However, Madrid has 8 more La Liga titles leading 34 to 26 whereas Barcelona has the edge in Copa del Rey titles winning 30 to Real's 19.
Then there are the European trophies that the teams have won. Real Madrid has won 29 European trophies to Barcelona's 22. Real have won the Champions League a whopping 13 times whereas Barcelona has only won the competition five times.
Real have also won the Europa League twice, as well as the UEFA Super Cup four times compared to Barcelona's five Super Cup victories.
In total Barcelona has won an astonishing 96 trophies across all competitions and Real Madrid is only one title behind them, winning 95 trophies as they continue to not only dominate their local competition but also the European competitions as well.
Why is El Clasico called El Clasico?
The term El Clasico is a Spanish phrase and translates in English to the term The Classic while it is also known in the area of Catalan as the El Classic derby. Real has another derby with Atletico Madrid and they are Real's city rivals.
The Madrid derby is also known to be called the El Otro Clasico and that translates in English to mean The Other Classic and it is called this to further highlight that even their cross-town rivals are second behind the rivalry that they have with Barcelona and that just shows you how important El Clasico is to Real Madrid.
Why is El Clasico is so important?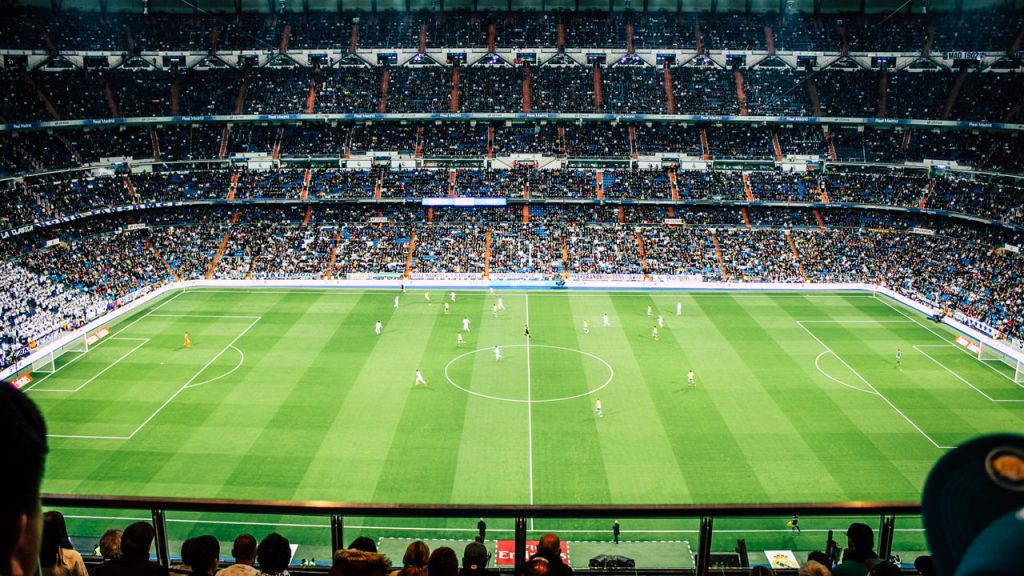 El Clasico is so important to fans of both soccer teams. It essentially means that the clubs' fans are strongly backing their team. There are no grey areas either.
For example, a fan can not support Real Madrid but also like a little bit of Barcelona, and fans of Barcelona can not like anything about Real Madrid.
As with many derbies around the world it brings out both the best in both clubs' fanbases but also the worst and intense debates between the two sides start as well as arguments that can go too far.
The derby El Clasico is what divides the country of Spain as it is both political as well as personal. Real is seen as a symbol of pride and nationalism for Spain and it is far more than just a game.
To try and compare the rivalry in US terms, the closest would be the Red Sox vs the Yankees. The Yankees are Real Madrid, have the money, the titles, and the glitz and glamour. The fan base has always seen themselves as a class, much like Madrid.
In another way, Barcelona is much like the Red Sox. In the shadow of Real and the Yankees and the second popular out of the two teams.
A hard-working team that does not have the glitz and glamour of their rivals but their fanbase is just as loyal to their team.