Authority Soccer (authoritysoccer.com) is a participant in the Amazon Services LLC Associates Program, an affiliate advertising program designed to provide a means for sites to earn advertising fees by advertising and linking to Amazon.com. This site also participates in other affiliate programs and is compensated for referring traffic and business to them.
Soccer is arguably the biggest sport on the planet and attracts millions of supporters from all four corners of the world.
All fans have their own different cultures when it comes to soccer and when the World Cup is on it is a real spectacle for the ears and the eyes. So why is it so popular with people from the grassroots level all the way to the professional level?
1. The entertainment factor
There is always excitement with football. Even before games, there is anticipation and thrills as people eagerly await the action to unfold before their eyes.
With 22 players going up against each other for 90 mins giving it their all, there is thrill and suspense building that anything might happen during that time and you are there to witness it.
2. The competitive element
In this life, we are always wanting to compete and strive to do our best. Football is no different.
Across the board from playing on a Sunday afternoon for your local team to watching your side play in their professional league, football offers a competitive element with a direct want of beating the opposition so that your team can be the best that they can be. 
3. The atmosphere
If you have ever been to a soccer match or even to the local bar or even just round to your friend's house, you will know that the atmosphere is everything.
You might be singing with total strangers or feeling the noise of the ground pulsating as you walk into the stadium, there are so many elements of the atmosphere that can help you fall in love with the game but there is undoubtedly no feeling of that of a football. 
The noise can be electric and deafening, for example when Ronaldinho scored his first Barcelona goal at the Nou Camp the rumble registered on an earthquake scale!
4. The chants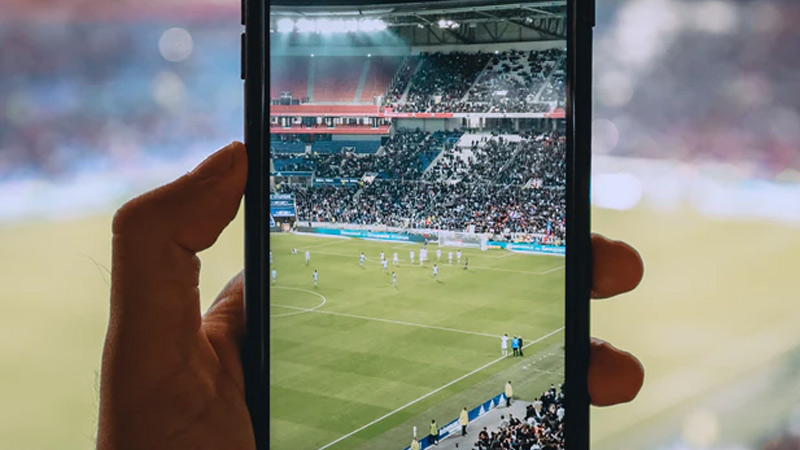 Closely related to the atmosphere are the chants. When a crowd is singing in unison it is a thing to behold hearing thousands of fans bellowing out their favorite song about the team or player.
Many chants are also incredibly inventive and humorous, especially in England where it is expected that you join in with the chanting…even if it is about a meat and potato pie! 
5. Rituals
Many people are so passionate about soccer they create their own rituals that they have to do each match day.
If you are going to the game it might be walking down a certain street or it could be making sure you get some fries from a certain vendor, all these things might seem menial to a non-soccer fan but they are important to them for the game and all part of the experience that makes it so popular. 
6. Rivalry 
There are derby matches all over the world from Rangers vs Celtic to Inter Milan vs AC Milan and they all offer different atmospheres but all fans expect their team to do one thing; win.
To have bragging rights over your local team and to be able to walk into the office or your education setting the next day knowing your team has won is a wonderful feeling.
The rivalry can sometimes spill over into violence with fans taking the spectacle too passionately but on the whole, fans are able to enjoy the rivalry with a lot of spirit and vigor.
7. The Playoffs
Who cannot like the playoffs? An idea that was taken from different sports such as football and basketball but the playoffs create a sense of hope for many teams, excitement, and possibly a sense of worry.
In the MLS, the playoff system is used for teams who finish in the top halves of the league and they all compete for the MLS cup whereas in England teams are usually promoted automatically if they finish in the top two or three positions of the league and then the following four teams battle it out in playoff games until the final.
However, if you are in the playoffs there is always a chance of making it through. Anybody can beat anybody on the day.
8. Stadiums
La Bombonera, Wembley, Santiago Bernabeu, Maracanã, and the Stadio Olympico. All these stadiums to a soccer fan are well known. They are seen as amphitheaters to soccer fans and their infrastructure is like a call to the holy land for them. 
9. Memorabilia 
Do you want something with your club's crest on it? Easy. Everything can have the club's crest on. Soccer shirts, hats, ties, pens, glasses, and even dog toys can have the image of the club on them.
Memorabilia is an important part of showing off your team's colors and memorabilia is always going to be popular with fans who can have the chance to buy any product with the club emblazoned all over it.
10. Last-minute drama
There is genuinely nothing sweeter for a soccer fan than that of some late drama…provided you are on the right end of the drama!
Late winning goals create pandemonium all around the world especially in the stadium as fans are pumped with a shot of adrenaline from their team scoring that all-important late goal.
Games such as Manchester United vs Bayern Munich in the Champions League final in 1999 proved how much a game can twist when Teddy Sheringham and Ole Gunnar Solskjaer scored to steal the Champions League away from Bayern Munich in the space of two minutes.
11. Trophies to win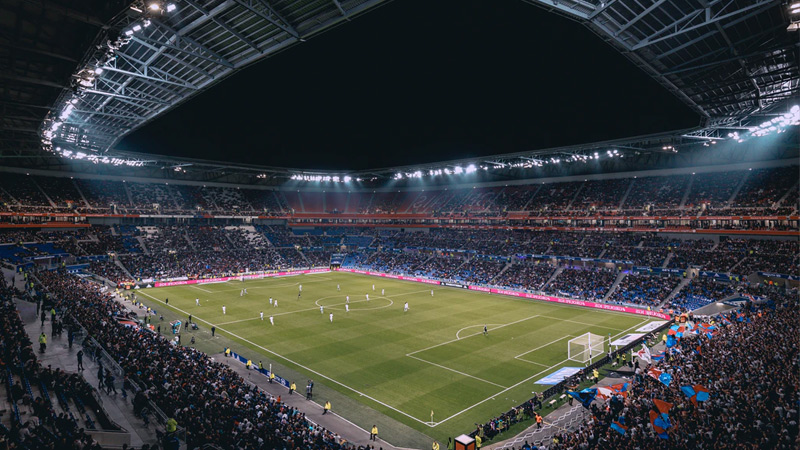 Cups and trophies are fundamental parts of the game and are indications that your achievements within the game have been rewarded. Local league cups all the way to the holy grail of the World Cup all show importance to an individual as well as a collective bigger picture.
12. It can be played anywhere
Grab a ball and head out into the world. You can now play soccer. The beauty of the game is that it is that simple and you can experience football in all its variants as long as you have the ball to play with.
Just as former Manchester United and Republic of Ireland midfielder Roy Keane once said, "I don't believe skill was, or ever will be, the result of coaches. It is a result of a love affair between the child and the ball."
13. Televised 
It is hard not to turn on the television and there not be some sort of soccer game on. With leagues all around the world playing soccer at different times broadcasters are always wanting to show the games to the world.
Key games are given extra air time for analysis and build-up pre-game and post-game. When the World Cup is one you cannot move for the amount of football that is played during the months of June and July. 
14. Emotions
During soccer, you are not devoid of your emotions. If anything when experiencing soccer your emotions are heightened.
It can give you some of the best moments of your life but it can also give you the worst moments as well. It can be one emotional rollercoaster over those 90 minutes.
That passion for the team to do well is what makes it popular because a sense of unity with passion goes a long way.
15. Anyone can take part
Soccer is incredibly inclusive and is open to anyone that is interested. There are many ways to be involved with soccer from being a fan who watches to someone who plays the game.
Soccer is played by over 250 million people in more than 200 countries. No matter who you are you can enjoy soccer.