Authority Soccer (authoritysoccer.com) is a participant in the Amazon Services LLC Associates Program, an affiliate advertising program designed to provide a means for sites to earn advertising fees by advertising and linking to Amazon.com. This site also participates in other affiliate programs and is compensated for referring traffic and business to them.
When you are watching a game of soccer, you might think to yourself that you have the ability to be able to make it as a professional soccer player, however very few know how hard it actually is to make it professionally.
That brings us to the question, what percentage of soccer players go pro? Read on to find out.
Only 1.4% of soccer players who play at a college level in the United States, go on to become professional soccer players. Whereas it is less than 1 percent of soccer players who go to a club, normally by the age of nine, will actually make it to the professional ranks.
What percentage of soccer players go pro in the US?
It is an extremely low percentage that actually makes it professionally. Out of all of the college soccer players that play in the NCAA (National Collegiate Athletic Association) only 1.4 percent of players will make it onto a professional soccer teams' roster.
So when you look at how many soccer players are currently playing soccer in the college system, only 1.4% actually make it and that just shows how hard it is to make it professionally in the United States.
What percentage of male soccer players go pro?
As mentioned above, the percentage is extremely low and currently sits at just 1.4%.
That is a really low number when you take into account the amount of soccer college players, it just shows how hard it is to make it.
What percentage of female soccer players go pro?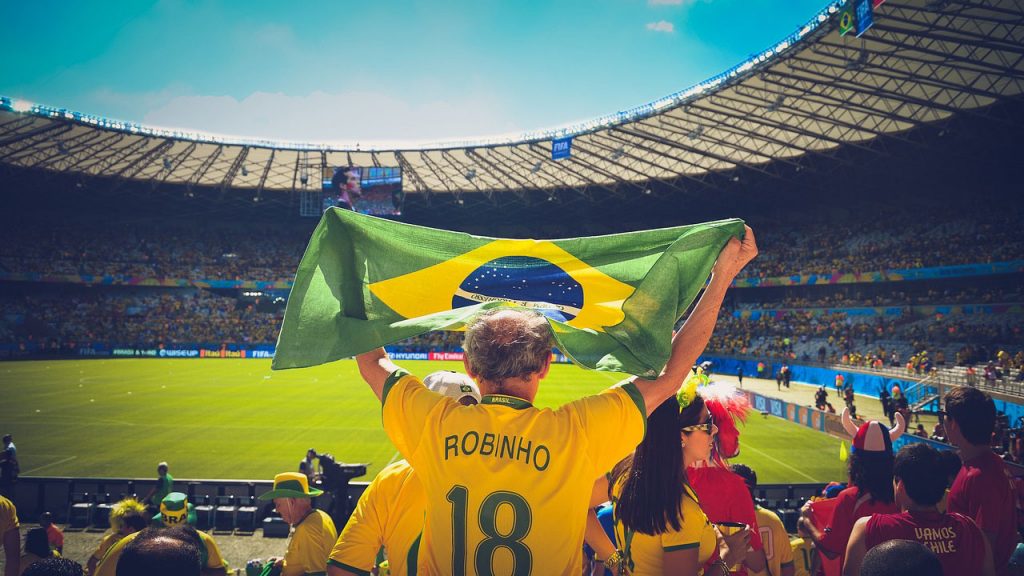 The National Women's Soccer League is the best in the world for women's soccer and because of this, it is really hard to get into.
All up there are ten teams that play in the league and each club will have between 18 and 20 players on their roster and all up in the league, around 180 to 200 players are in the entire league for a season.
The really surprising thing is that once the draft comes around once a year if a player is picked up by a club, this does not automatically ensure them a spot on the team.
So out of the 145 women's players that were nominated for the draft, only 40 players are selected by clubs and out of the 40 players, only 30 will end up grabbing a vital roster spot.
What percentage of D1 players go pro?
Soccer players that play high school soccer that go on to play in college (NCAA), the ratio is that out of 50 players, only three will make it onto a college team.
Then, for college players who are lucky enough to be drafted by a Major League Soccer team, the ratio is out of 50 players that are drafted, only one will make it onto an MLS team or a 1.9% chance.
Then, for high school players to go on to get drafted, to an MLS team, the ratio is 1 in 1,250 or at a very low percent of 0.08%.
Can D2 athletes go pro?
The answer is yes they can however it is extremely hard. You can go pro if you play at a lower level than D1, but it is going to be far easier to get noticed if you already play D1.
Athletes also have the option of attending a paid try-out for pros or at a combine and if they still do not get picked up then there are other options available.
In 2020, there was a total of 254 draft picks and all of them were college or NCAA players. Out of those 254 players, 238 were from the FBS, 11 were from division 1 or D1 and just five were from D2.
So yes D2 athletes can go pro because if you are talented enough, the scouts will find you, no matter what division you play.
However, it still is a long shot unless you are supremely talented and are willing to put in the hard yards and constantly work on your game.
What does it take to go pro in soccer?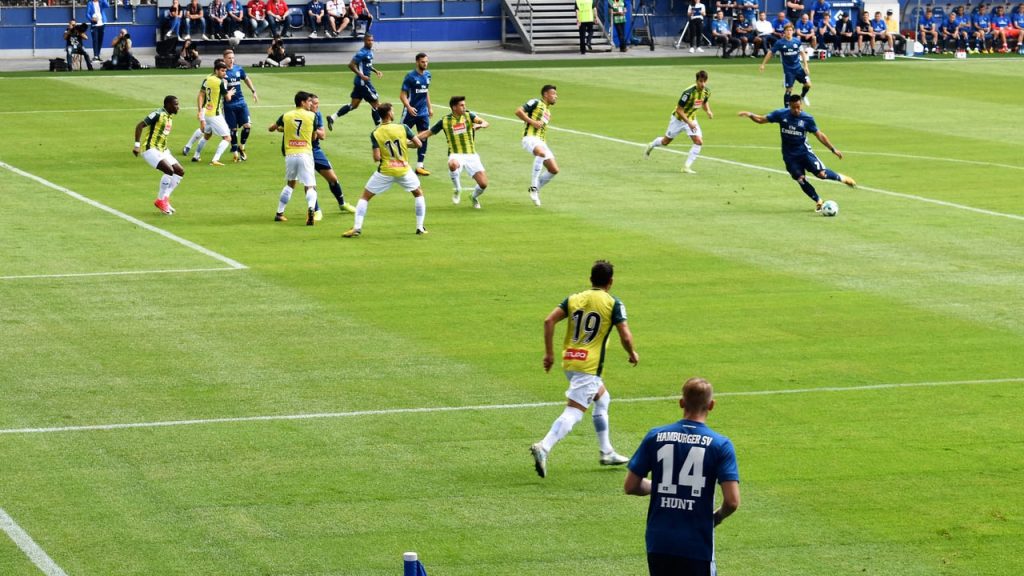 The two biggest things that you are going to need is to have dedication and the heart to succeed. You will need to train a lot and you are going to need to have virtually no weaknesses in your game.
If there are some, the high you go through the levels, the easier you are going to get found out.
For example, if you are a winger and you only have a right foot and your left is not very good, then after a few touches of the ball, the opposition is going to work out that you have a dominant side and will simply sit on your strong side and force you to use your opposite foot and by doing this they would have identified a weakness in your team which is you.
Another example is if you are a defender and have trouble dealing with crosses or corner kicks, then the opposition is going to put a tremendous amount of work into you when you are in those situations to make you as uncomfortable as possible so that you will make a mistake.
This is why it is ideal for you to have no real weaknesses in your game as you are going to be far less predictable to the opponents and that can make you a valuable player to your side.
Also do not expect it all to happen overnight, it is going to take hours upon hours of club training and solo sessions for you to put your best foot forward when trying out at a combine in a bid to be selected in the MLS draft.
Even though only a small percentage of players actually make it into the professional ranks, it does not mean it is impossible, it just means that you are going to have to work extra hard to give yourself the best chance at making it when your time comes.
On top of that, do not expect to make it the very first time you try out, for whatever reason you do not make it, constantly try and make yourself better in every single training session you have because being young can be a drawn back in itself.
Some coaches might think you are too immature to be able to play soccer against men in the professional ranks.
Also, it is not uncommon for players to make it onto a professional team's squad when they are in their early 20's or even late 20's.
This is because they have had the experience of playing soccer for a long time and know what it takes to be a constant player in whichever division they play.
It will take hard work and dedication for you to make it as a professional soccer player and you will have to make sacrifices along the way if you want to make your dream become a reality.
Is it hard to go pro in soccer?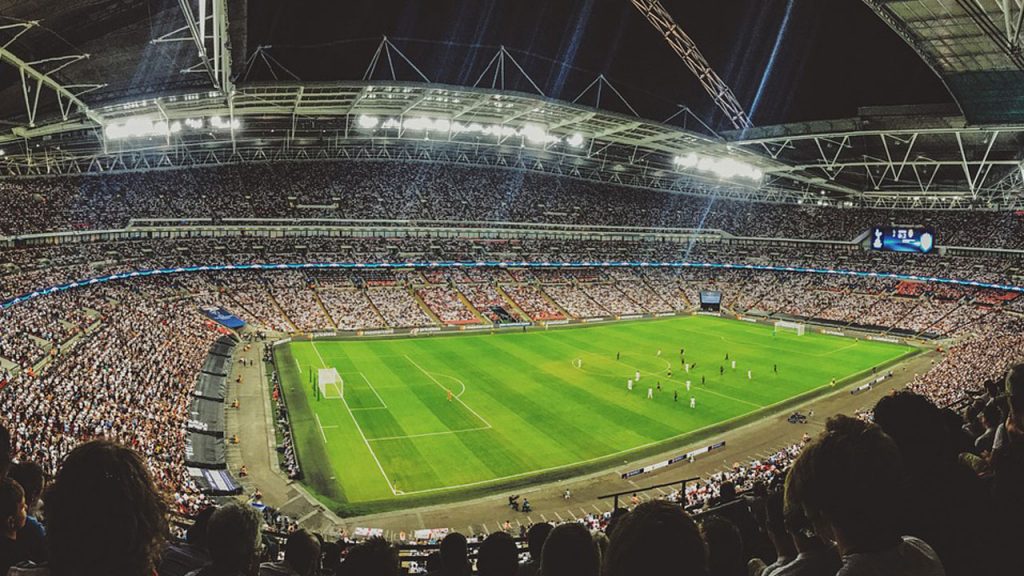 As we touched on earlier yes it is extremely hard to go pro in soccer. It will require undying commitment, a lot of dedication, and sacrifice for you to become a professional.
You are simply just going to have to work your butt off in every single training session. Also if you train twice a week and then play on a Sunday that is not enough, you are going to have to train five times a week.
That way when you do go to a trial for a club you will already be steps ahead of them because it teaches you to train like a professional.
You must have a real passion for the game and must be really motivated to get to where you want to go. Being a professional soccer player is not easy otherwise everyone would do it.
From when you are a youngster you are going to have to train every day to improve your skills, be at all team training sessions, and play every weekend.
Your desire and passion for the game are paramount as it will ultimately affect your social life with your friends because you will always be training and improving yourself.
On top of that, you will have to eat right too, there is no way you can be a professional soccer player and eat junk food. You have to be disciplined and put the right food into your body to give you the best chance to perform at your peak both physically and mentally.
Ultimately is it really hard to make it as a professional soccer player but with hard work and determination anything is possible so do not stop chasing your dreams.