Authority Soccer (authoritysoccer.com) is a participant in the Amazon Services LLC Associates Program, an affiliate advertising program designed to provide a means for sites to earn advertising fees by advertising and linking to Amazon.com. This site also participates in other affiliate programs and is compensated for referring traffic and business to them.
There are vast examples of soccer players making it to a club's first team at a "late age." Miroslav Klose or Jamie Vardy, to name some, both started after their 20s.
It was the opposite for Sergio Agüero, who played his first division game at 15; Ansu Fati did it at 16. So, the question is, at what age do soccer players go pro, and when it is too late?
The maximum age allowed in youth divisions is 20. Any player over that age must go to either the reserve or the first team.
So technically, soccer players should go pro at their 19 or 20 years old. Soccer's history showed that a player's debut in the first division might happen before and after that. 
Soccer clubs take kids from 13 to 14 years old to incorporate into their youth squads. It would be fair to say that since that age, a soccer player is ready to play professional soccer.
On the opposite side of that spectrum, if a player doesn't reach first division before 24 or 25 years old, they might not make it. 
At what age do soccer players go pro
Following the logic, which is rarely the best thing to do in soccer, a soccer player should go pro at 19 or 20 years old. The reason is that official youth tournaments accept kids of at most 20 years old.
But soccer is not a sport that tends to follow logic. There's always a player that breaks the mold. In Paraguay in 2018, a kid of 14 years old scored his first goal in that country's first division, Fernando Ovelar. 
What soccer represents in each society is very different. And inside the same community, what each club means to the population changes dramatically too.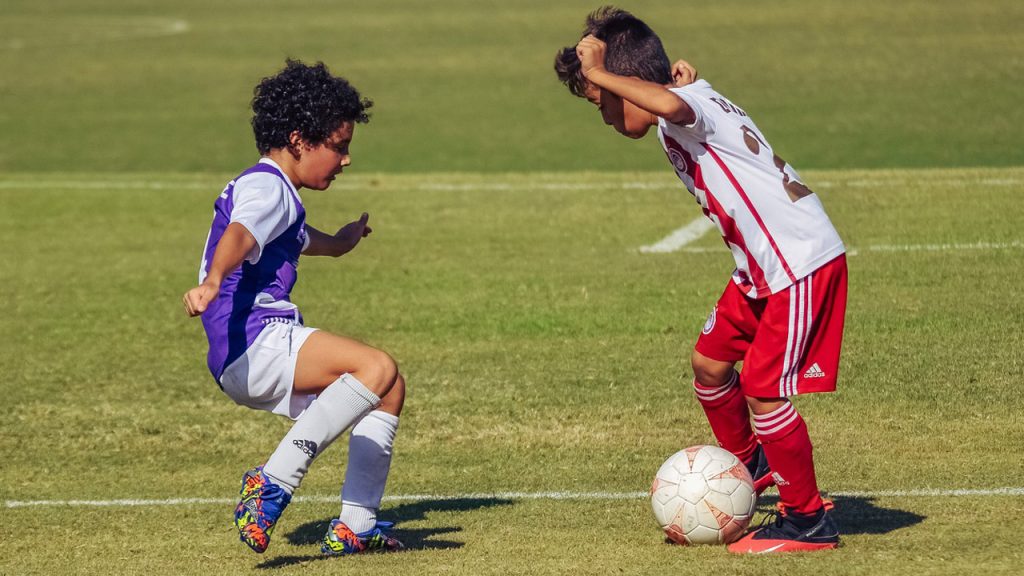 I'm sure it is not the same for a 14 years old kid to play the first match for the senior squad in the Stjarnan Men's football from Iceland as in the Brazilian Flamengo, who has more than 40 million fans in the country. 
In some countries, soccer players get a lot of pressure from the media and fans. Each coach must observe the player's conditions to play the game and their maturation process. 
Some soccer players cope with the pressure better than others. In 2017, two Flamengo wonder kids were getting the media's attention in Brazil. Seventeen years old Lincoln Corrêa dos Santos and Vinicius Junior were considered the Brazilian soccer future. 
Both players played and lost the Sudamerica final in 2017. The media and the fans criticized the kids. After that game, Vinicius Jr kept performing at the same level, and Lincoln missed some "easy" goals.
Real Madrid signed Vinicius Jr for more than $55 million, and his market value is $60 million. Lincoln's market value is $6 million, and Flamengo is considering moving him to the under 20 squad.  
When a young star rises, the media and the fans get excited, and they start speculating about how many millions that player is worth. For some kids, that pressure is just too much, and it is the coach's job to assess if a kid is ready for that. 
For early starters, two things must be considered: the player's abilities and personality. In some countries, people don't see them as teenagers; they already see them as superstars and the club's future. For late starters, it is a different story. 
When is it too late to start soccer?
It is a little tricky to answer this question; as we said above, soccer is nothing about logic. People grow at a different rhythm, and so do soccer players. Some would say that if a footballer didn't make it to the first team before 21 years old, he would never make it. 
That would be the logical thinking mechanism. Some great players like Didier Drogba, Miroslav Klose, Ruud Van Nistelrooy, or Jamie Vardy reach the first team at 21. 
Luca Toni had a fantastic career, played a World Cup, Euro Cup, and Confederations Cup for Italy, and he was 27 when he played his first match in Italian Serie A. 
Still, speaking more generally, soccer players start to play in fields with official dimensions at 13. If, after 7 or 8 years of practicing, they can't compete either for the first team or the reserve team, they probably never will. 
Soccer is about evolution too. Young players have potential, and they might or might not explode at their maximum at some point. A mature soccer player of 23 or 24 years doesn't have much space to improve. 
Their physical growth won't be significant; their conditioning and athletism won't increase a lot either. 
Then there is the competition level. The exigence and competitiveness level of a reserve or youth tournament is not even close to the first division level.
If a player doesn't get used to the first division exigence at a young age, it will be tough for them to assimilate later. 
If a player doesn't compete, they won't get experience, which is also vital. Professional players have a lot of tricks under their sleeves. Players talk inside the field to try and steal a rival's concentration. Experienced players deal better with that too. 
Those are some of the reasons why generally if a footballer of 22 or more years is not playing in the first team, they will see their chances diminishing. 
The competition level of each league dictates the pace too. There are crazy exceptions, like the Egyptian Ezzeldin Bahadur, who made his debut in the first division at 74 years old (he even scored a goal).
Still, less competitive leagues would allow players to compete in the first division a few years after their 20 or 21. In some South American countries, like Argentina and Brazil, a soccer player at age 17 is too old to start playing in a club. 
But in general, it would be safe to say that a player beyond 23 years is too old to start a soccer player career. 
The average age of a professional soccer player
We already saw that a professional soccer career can start at the early age of 14, 15, or 16. Some players play in first division level beyond their 40s, mostly goalkeepers. 
Players who make it after their 40s are usually goalkeepers. There are some exceptions, of course. Like José Sand, the Argentinian striker that is active and he is 40 years old.
Or the mythical Roger Milla, the Cameroonian who played and scored a goal in the 1994 USA World Cup at age 42.
But in general, players with more than 40 years play either defense or as goalkeepers. 
A study of the National Center for Biotechnology Information tried to answer the question, are soccer players older now than before?
In their paper, they've got some interesting data.
According to them, the age of professional soccer players ranges from 16 to 43. So the average would be 25.5 years. They also observed that almost 80% of soccer players are between 21 and 29 years old. After 29 years old, the number of players decreases.
Field soccer players reach their peak between 24 and 26 years old. The peak age might change slightly for defenders and goalkeepers.
Defenders reach a mature soccer age between 26 and 28 years old. For goalkeepers, their peak is usually after the 28. 
Who is the oldest soccer player still playing?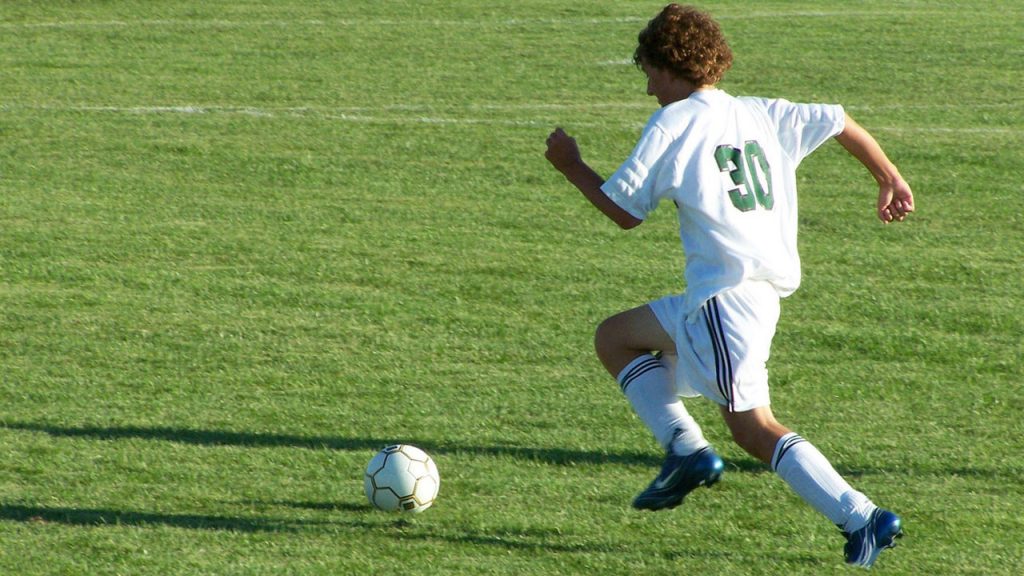 The oldest soccer player still active is our friend, the Egyptian Ezzeldin Bahader, now 75. Before Ezzeldin, the record was held by the Israeli Isaak Hayik, now 74 years old. 
Before these two prodigies of longevity, the world's oldest soccer player was Kazuyoshi Miura, the Japanese international that played in his national team from 1990 to 2000.
Miura has an extensive career; he played for the Brazilian Santos FC, Palmeiras, Genoa, Croatia Zagreb, and many more. 
Miura was the first Japanese ever to play in Italy when Genoa signed him. He played 761 games as a professional, and he scored 221 goals. 
Playing for the Blue Samurais, Japan's national team, he scored 55 goals in 89 games. 
The oldest player in the English Premier League is Willy Caballero, the Argentinian goalkeeper, with 38. He is a substitute goalkeeper at Chelsea, and he has been included in Chelsea's 20/21 squad, which means he will probably be the oldest player next year too. 
In Spain, three players share the podium as the oldest player in the league. Joaquín, the Betis Balompie striker, Diego Lopez, the Espanyol de Barcelona goalkeeper, and Aritz Aduriz, the Athletic de Bilbao forward, all of them, with 38 years old.
In Italy, the oldest player active in Serie A is the legendary Gianluigi Buffon, with 42. After him, the Sassuolo goalkeeper Gianluca Pegolo and the striker Zlatan Ibrahimovic are 39 years old. 
In Germany, the oldest active player is the defensive midfielder Klaus Fichtel, who plays for the FC Shalke 04, at age 43.
Next to him, the Arminia Bielefeld goalkeeper Ulrich Stein comes in second, with 42. And the Peruvian forward Claudio Pizarro, who plays for the SV Werder Bremen with 41.
To conclude, maybe soccer is not a matter of age, but of location. And perhaps people are not too young nor old for a club, they're just in the wrong country.