Authority Soccer (authoritysoccer.com) is a participant in the Amazon Services LLC Associates Program, an affiliate advertising program designed to provide a means for sites to earn advertising fees by advertising and linking to Amazon.com. This site also participates in other affiliate programs and is compensated for referring traffic and business to them.
Soccer is the most popular sport on the planet, clear from basketball, rugby, volleyball, and football by a country mile.
Naturally, any activity that reaches the size soccer has will develop its own slang and specific term that (on the surface) seem to be completely disconnected from soccer. So, what is the meaning of a clean sheet in soccer?
Having a clean sheet means conceding no goals in a match. This is a very important statistic for goalkeepers, as the Golden Glove (the award for the best goalkeeper of the season) is awarded based purely on the number of clean sheets they've had that season. 
A clean sheet is just one of many soccer-specific terms that have made their way from common use to sports.
But where has it come from, how is it used practically and who has the cleanest sheets in history? Those are the questions we'll be answering in this article.
What Is The Meaning of Clean Sheet in Soccer?
As mentioned before, having a clean sheet means conceding no goals in a match. This guarantees at least one point for the team that kept their sheet clean.
These numbers ultimately help the team in the league, often ensuring those few points needed for a major breakthrough or winning the league.
A clean sheet is most often a team effort, so it'd be unfair to say that the goalkeeper should receive all the credit. It's well known that a single player, no matter the position, can make the difference between winning and losing.
Loris Karius's disastrous performance between the sticks during the Champions League final against Real Madrid back in 2018. Karius did terribly, being directly at fault for Madrid scoring two goals, which proved to be enough to win, as Real Madrid won the most prestigious trophy in European club soccer after winning 3-1.
This goes to show how much influence a bad goalkeeper can have on the game. David De Gea has proven the opposite, as well.
In 2017 Manchester United played Arsenal who was enjoying a string of top performances, a winning streak. To keep a long story short; David De Gea (at the time considered to be one of the best, if not the best goalkeeper in the world) completed a record number of saves – 14.
Meaning that Arsenal took 14 shots at the target, some of them seemingly impossible to save, and David De Gea conceded only one (ironically, he wasn't even in goal when it happened).
Arsenal had attempted 16 shots at the target and scored only one. They, however, went on to win 3-1 (they had only four shots on target).
He then received the Man of The Match award.
Why Is It Called a Clean Sheet?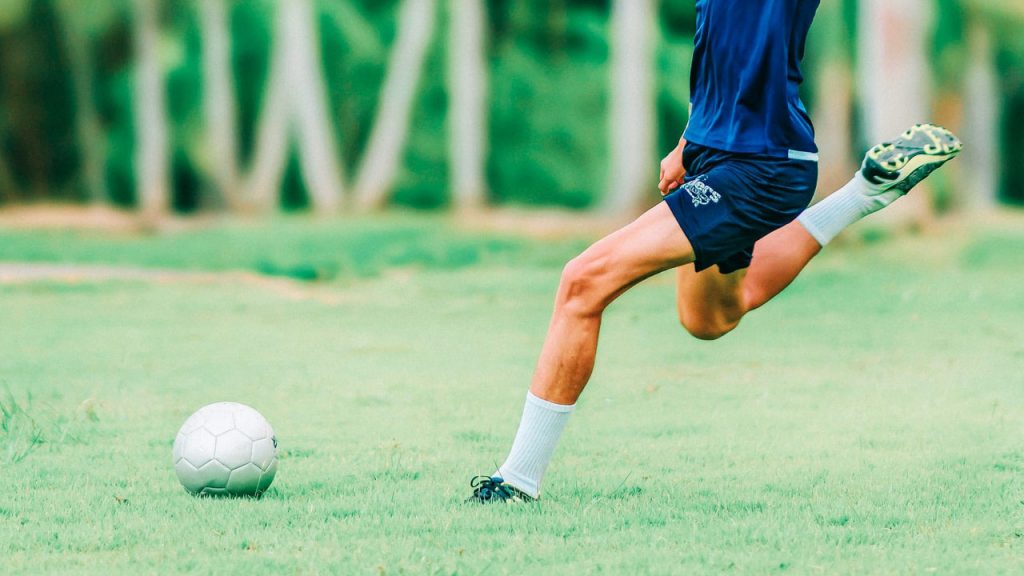 The term 'shutout' is the American synonym of the clean sheet – stopping your opponent from scoring. The term clean sheet came to use during the early stages of sports commentating in the 20th century.
When commenting on a match commentators used to keep (and still do) a notebook where they'd write down all important events that happened during the match.
If a team's goal remained intact – the sheet of paper predetermined for writing down goals would stay clean. That's why conceding no goals is referred to as a 'clean sheet' – a clean sheet of paper.
This is not the only example of beautiful soccer jargon emphasized in the English language. A hat-trick is jargon for a player scoring three goals in a single match.
It's something special (that's why it's called a hat-trick, after magicians' trick where they pull something special out of their hat), as scoring, just one goal is difficult enough – scoring three is something deeply special.
Nutmeg is an act of pushing the ball through your opponent's legs, something very difficult to pull off, however, if a player manages to do it they leave their opponent in the dust, getting free from their press.
The reason it's called a nutmeg is that in the 1870s nutmeg was very expensive and traders would mix wooden replicas with real nutmeg – tricking people who bought them. Note that soccer balls come in different sizes.
When players play for their national team, it's said they receive a cap. A player who's played for their national team thirteen times has thirteen caps.
The reason behind this is because back in the day of early sports when sports were relatively underdeveloped and the rules were still being developed to what we know as modern soccer – players would literally wear different colored caps to tell teams from one another.
How Do You Calculate Clean Sheet in Soccer?
Simply, if a team hasn't conceded a goal in a match – they kept a clean sheet.
If neither of the teams conceded a goal (if the match ended 0-0), then both teams kept a clean sheet.
As it's said before in the article, this is particularly important when determining the best goalkeeper of the tournament – the one with the cleanest sheets is awarded the Golden Glove.
The same way the best striker (the one with the most goals scored) is awarded the Golden Boot, and the best overall player (a decision that's decided by soccer experts, most often journalists) is awarded the Golden Ball.
What Does No Clean Sheet Mean?
No clean sheet means that the team in question conceded a goal. If both teams playing scored, then no team has managed to keep a clean sheet.
Which Goalkeeper Has The Cleanest Sheets in History?
Since it's dominantly used to determine who's the best goalkeeper of the tournament, the number of clean sheets is enormously important to goalkeepers.
Here's our list of top 5 goalkeepers based on the number of clean sheets. For this list we'll take a look at the Premier League's statistics (since it's the most competitive and the most difficult league to play in), and the Champions League's statistics (since it's the biggest competition in club soccer).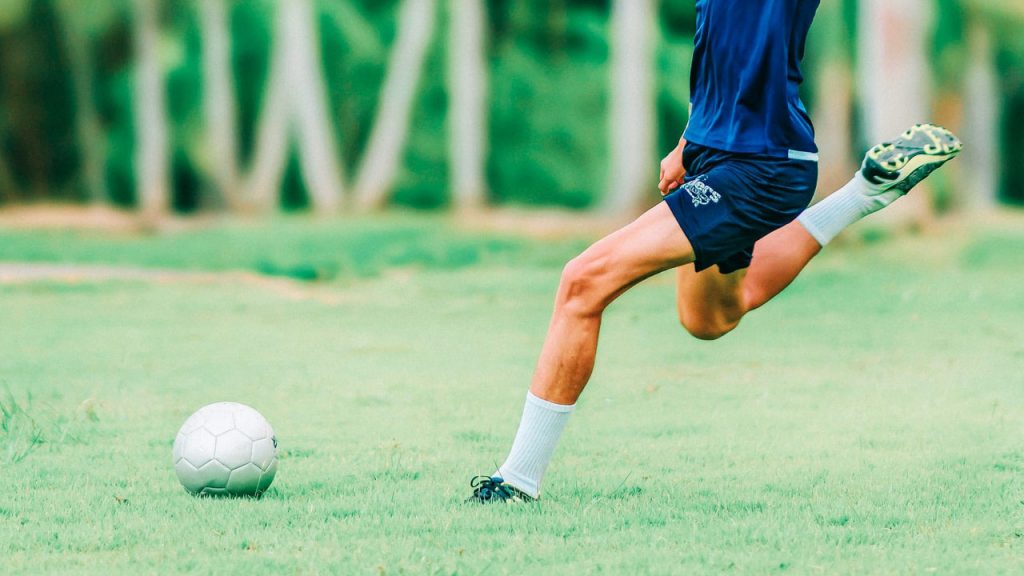 5. David Seaman
The legendary Arsenal and England goalkeeper, particularly famous for his cat-like reflexes, has managed to keep Arsenal's goal-line untouched 137 times in his career.
Because of this, he's considered to be one of the greatest English goalkeepers of all time.
4. Edwin van der Sar
Undoubtedly one of the greatest Dutch goalkeepers of all time, and one of the best goalkeepers to ever stand between the sticks at Old Trafford stadium (Manchester United's home ground and is the second-largest football stadium in England after Wembley, ).
He's kept the sheet clean in the Champions League 50 times, winning it with Ajax in 1995 before moving to Manchester. He's the only goalkeeper in history to win the competition with two different clubs.
3. Gianluigi Buffon
An absolute legend of the game, sometimes debated to be the greatest goalkeeper of all time, Gigi is an icon of European soccer.
And aging like a fine wine, he's still playing, although he's been benched by the younger keeper.
Buffon has kept the sheet clean 51 times for Juventus and is considered to be the greatest goalkeeper to never win the Champions League. He's reached the final three times but hasn't managed to keep the sheet clean on those three occasions.
2. Iker Casillas
Iker Casillas is an icon of Spanish soccer, winning everything there is to win with Real Madrid.
He's kept their sheet clean a record 57 times in the Champions League, and 177 times in LaLiga (making him the third goalkeeper with the cleanest sheets in the Spanish League).
1. Petr Cech
The best Czech goalkeeper of all time, and often considered to be the greatest goalkeeper to ever play in the Premier League, Petr Cech has cemented his legendary status in the league.
He's amassed a heavy 49 clean sheets in the Champions League (playing for three different clubs), but the record that's really impressive is keeping 202 clean sheets in the Premier League.
It's important to note that this does not mean Petr Cech is the best goalkeeper of all time, this isn't something this article is trying to state.
Rather than by sheer, raw statistical data – Petr Cech has the cleanest sheet of all goalkeepers of all time. With amazing goalkeepers like Jan Oblak and Manuel Neuer racking up the numbers, this list is an ever-evolving one.
Although soccer has become so dynamic nowadays that matches, even the ones where strong teams play against weaker sides, rarely end with a side keeping their sheet clean.
Meaning that with time this title is going to become more difficult to ensure, possibly losing its relevance.