Authority Soccer (authoritysoccer.com) is a participant in the Amazon Services LLC Associates Program, an affiliate advertising program designed to provide a means for sites to earn advertising fees by advertising and linking to Amazon.com. This site also participates in other affiliate programs and is compensated for referring traffic and business to them.
Most people have had a dream to become a professional soccer player at one point in their lives, however, it is not an easy road to get there.
First, you will have to attend or be invited to a tryout. These are like training sessions so the coaches can see how good you are. Which brings us to the question, what are coaches looking for in a soccer tryout?
The main things that coaches will look at in a tryout are the player's skill level, what the player's general attitude is towards certain situations during a game.
How prepared you are for training how you look after your body and if you are prepared to track back and help the team defensively.
In this article, we will go through numerous things like what soccer coaches are looking for during tryouts, how you can impress the coaches during your tryouts, and what you should not do in your tryouts.
What are coaches looking for in a soccer tryout?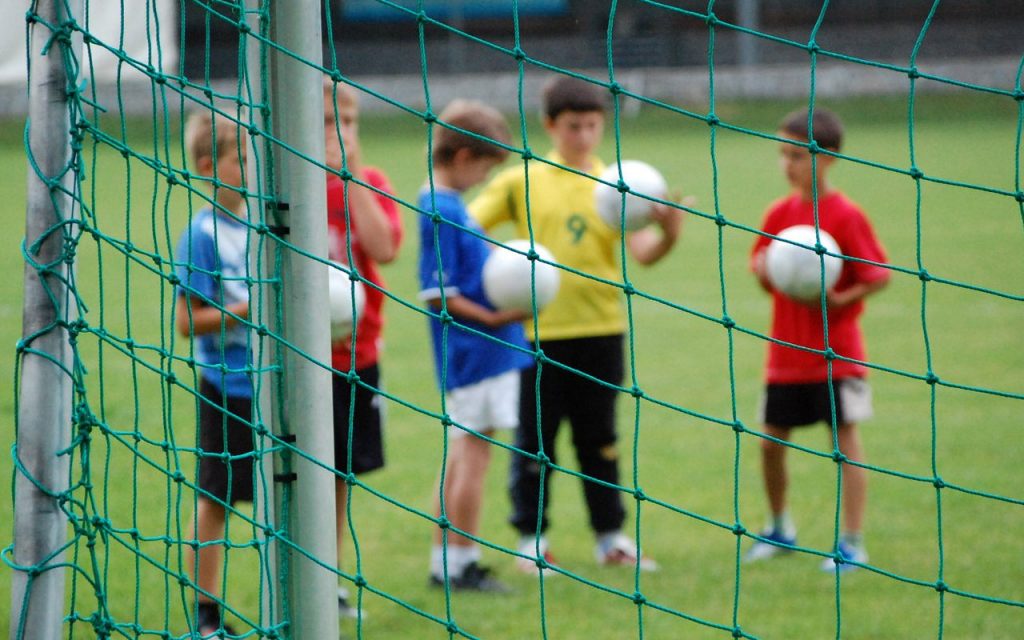 1. Skill 
This is one of the first things that coaches will look for at soccer tryouts. They will look at how well you can perform the skills that are necessary to play the game of soccer.
If you can not demonstrate these skills then it is highly unlikely that you will be able to do them during an actual game.
Things like tapping the ball, being able to pass and dribble, shooting at goal, defending as well as your general soccer IQ are all the main ingredients that coaches look for.
2. Conditioning
You are going to want to be fit at your soccer tryout. A player who is exhausted after 20 minutes is going to catch the eye for the wrong reasons whereas a player who is running on top of the ground still after 80 minutes will impress.
If you are unfit the coach will think about why you are so unfit and under-prepared.
3. Attitude 
Perhaps one of the most important qualities a soccer player can have is a great attitude. Do you give your all every time you are out on the pitch or do you just wander around and only run hard when the coach is looking at you?
Are you willing to take criticism of your game and work on it or will you sulk after being told what you are not doing? Do you take your soccer seriously to do extra training sessions or arrive early and stay late at training?
Your attitude will tell the coach a lot about the player you are.
4. Speed
It is not the most important thing, but speed can be very handy for a soccer player.
You can always work on your speed if you are considered slow, but you can make up for that with your soccer IQ and by positioning yourself in a way that can allow you to not be taken advantage of on the field.
5. Agility
Unlike speed where it is not a necessity, being agile is important for a soccer player. Do you have good reactions on the field, and can you use your agility to get out of the way of a bad tackle?
Can you move around the pitch in any direction with ease and can move at angles to help start an attack or stop a fast counter-attack? These are important things that you can do at a high level if you are agile.
6. Dedication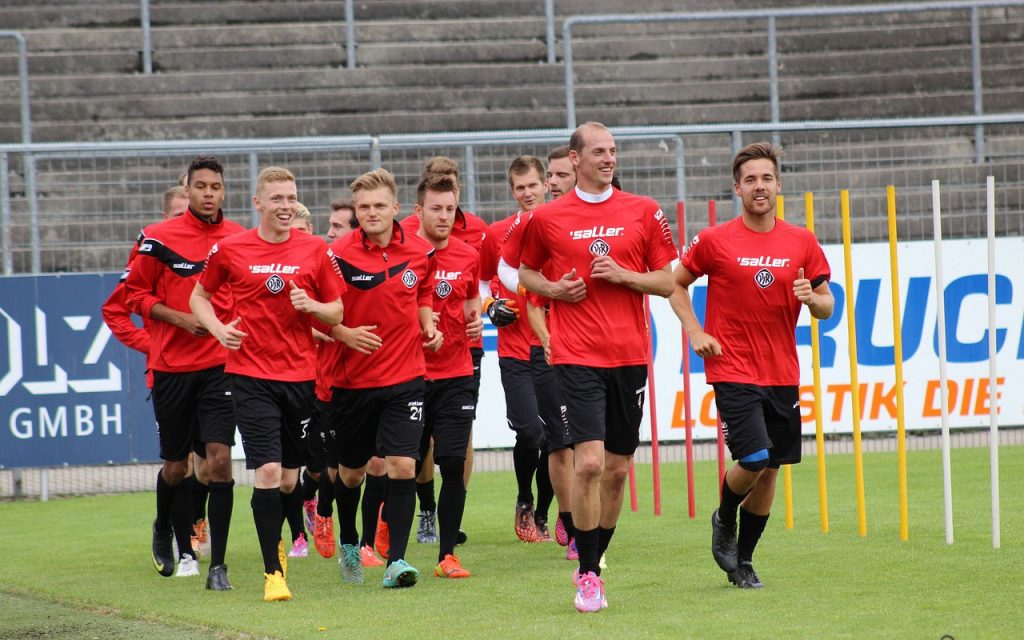 When a soccer coach is looking at his team, he wants to know which players will show up to training every day, take care of their bodies and give their all every time they are on the pitch. 
The coach needs to know that once the players are finished training they will obey the team rules and will not be out partying the night before a game or training session.
Players who are extremely dedicated to their sport often say that they lose friendships because instead of going out and socializing they are either at home taking care of their bodies or are doing extra training sessions to get the best out of themselves.
7. Could you be a disruptive influence?
Are you the type of player who always has to back-chat your teammates or coaches when they give you criticism or do you break team rules and are generally do what you please regardless of the outcomes?
Do you lie to your coaches and teammates? All of these attributes can affect how far you go in a soccer tryout.
As anyone can tell you, a disruptive player can be like cancer going through the team and is good for no one, so chances are if you come across as a player like that then you will nearly always be told to pack up your things and leave the tryout.
8. Your reputation
This will ultimately define you as a player. Do you have a great track record with your teammates and are a good person to be around and take your soccer seriously?
Or are you a player that has a history of run in's with players and coaches and is difficult to get along with?
Most of the time a player's reputation will decide if they are even invited to a tryout and in a small town, reputation can end a player's chances of going up to the higher levels before a ball is even kicked at a tryout.
9. Intelligence
 Now we do not mean can you do long division; we mean intelligence on a soccer pitch. Do you learn from mistakes that you make on the pitch, are you a player that knows when to push on and attack and when to sit back and help the team defend?
A player that has a good soccer IQ is a great asset to any team and can sometimes be the difference between losing and winning a game because they have the intelligence to sniff out danger and can position themselves to either stop the opposition from scoring or help their team going forward.
10. Personality
Are you the type of player who helps their teammates on the field and picks them up if they make a mistake or are you the type of player to berate them if they slip up?
Some players who have the wrong type of personality can think that certain team rules do not apply to them and they think they are better than other players.
A coach will look at a player's personality and will be able to tell exactly what type of player you are or going to be.
If you always complain and do not listen then chances are you will not make it far in the tryouts as coaches want players who are accessible and willing to listen and learn.
11. X-Factor
You often hear people saying this player has "It" or has the x-factor and what they mean is that the player has to ability to do something different in a game and can turn a match on its head with a piece of individual skill.
These players are a valued commodity in soccer so if you do have an x-factor in your kit bag then it would be a good idea to use it at the soccer tryouts.
Having this is a good thing to have however an x-factor could be that you lead by example on the pitch and other players follow your lead.
How do you impress a coach at a soccer tryout?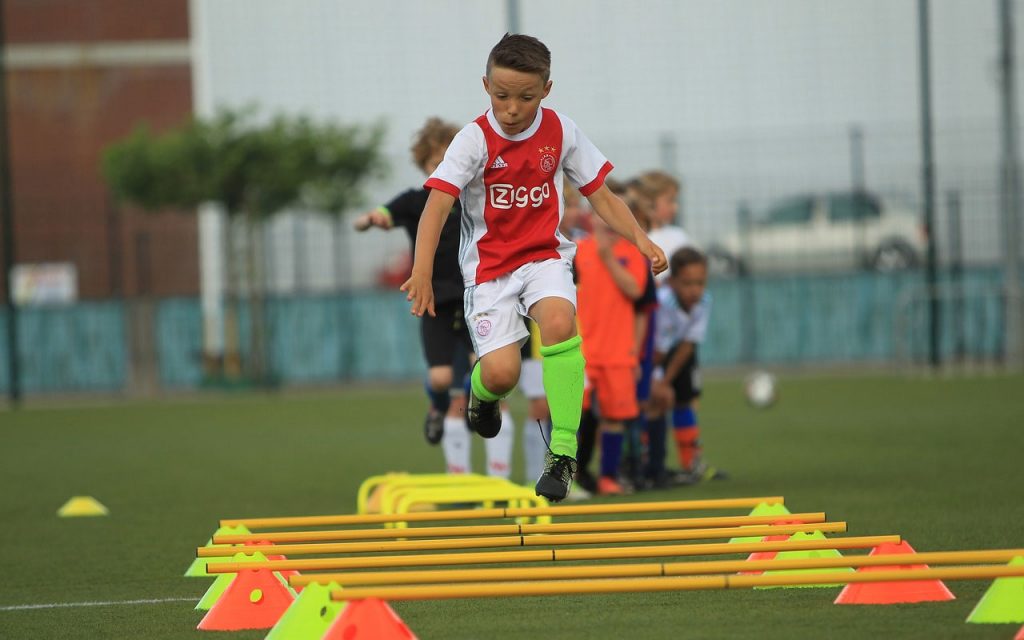 There are several ways that you can impress a soccer coach at a tryout. Firstly be early for the tryout or be on time.
Coaches love players that are punctual, and this will show the coach that you are taking the tryout seriously and that you have listened to their instructions.
Another way to impress is to have your soccer ability on show. If you have something that you are good at, whether that be passing or shooting, give it your best when your chance comes around.
This is because some players are solely picked in the team based on what they do well.
Lastly, show that you have a good attitude towards everything. Whether that be where your coach wants you to play because it is not your natural position or if you are getting criticism, take it on board and learn from it.
Do not be a player that sulks when they are told they are not doing their job.
What not to do at a soccer tryout
Do not be tardy and be late for training or show up unfit or underprepared. It shows that you do not take your soccer seriously.
Do not be a disruptive influence on the team and put other players down and do not take back and argue with coaches when they tell you to do something.
Take what they say into account and put what they say into practice.