Authority Soccer (authoritysoccer.com) is a participant in the Amazon Services LLC Associates Program, an affiliate advertising program designed to provide a means for sites to earn advertising fees by advertising and linking to Amazon.com. This site also participates in other affiliate programs and is compensated for referring traffic and business to them.
There is a saying that goes something like it's never too old for anything. You can start playing the piano at the age of 35 and become really good at it, or you can take up driving at the age of 50.
But what if you want to be the best at something? What if you want to start playing soccer later than most people and you want to become a professional?
At what age is it too late to start playing soccer? So many questions, so little time:
Most professional soccer players sign their first contracts at the age of 17. They retire at 35. So, our point must be somewhere in between those numbers.
Generally speaking, those who are older than 23 and just starting are not likely to succeed in soccer as professional players.
Becoming a professional athlete requires outstanding levels of fitness, talent, and perseverance. Soccer is one of the sports that require the players to remain at the top level for all of their careers, leading to early retirement for the majority of them.
This is why the chances for those over the age of 23 ever playing soccer professionally. Let's take a look at what does it take to become a pro soccer player. Then, we'll see whether there are exceptions to these "rules".
What Does it Take to Become a Professional Soccer Player?
Typically, players start very young. Top-tier teams have players as young as 12 years in their development teams. This ensures that they will be ready for big competitions once they hit the age of 17.
Exceptional talent is groomed and shaped for even longer, and this can start as soon as the potential player starts walking.
Local clubs, junior leagues, and early competitions are there not only to ensure skill-related development but also to boost the competitive spirit of soccer players.
When starting at 20 or older, older newcomers will have this lack of experience as one of the main drawbacks and disadvantages.
Players of exceptional talent and luck make it to the big clubs early, earning their spots for the senior team throughout their development.
Starting late, once again, means missing out on all those proving chances. One would truly need to be a once-in-a-generation talent to make it after a certain age.
If you're looking to become a pro soccer player later in life, don't let all of this discourage you. Next, we'll take a look at some players who started playing soccer professionally later than most.
Soccer Players Who Started Playing Very Late
As mentioned above, there are always exceptions to the rules.
Here's a shortlist of some of the most interesting examples of players starting a professional soccer career late in life:
Ian Wright
Looking at one of the top English Strikers of the 90s, a few could tell that he joined the game later than usual.
Ian Wright signed his first professional soccer contract just a few days before his 22nd birthday.
However, it should be noted that he played soccer before as an amateur and even a semi-pro. Mr. Wright took some time to adjust to the game, peaking in the 1990-91 season, at the age of 27.
Playing for Arsenal, he was scoring 30 goals per season, leading to a total of 324 scores. More than half of those were made after the age of 30.
Antonio Di Natale
Even though he was playing soccer before, Di Natale first made it to Empoli's first team at the age of 23.
After playing for this Italian Serie B team for a few years, he moved to Serie A's Udinese at the age of 27. During his first 41 games, he only managed to score 11 goals.
However, this all turned out once he hit his early 30's, This Italian star player remains one of the top scorers of the Serie A of all time, with 209 goals.
Miroslav Klose
Klose played his first professional game at the age of 20 for Germany's Kaiserslauten.
During the first 5 years of his career, he scored a total of 44 goals in the Bundesliga. Then, at the age of 27, while playing for Werder Bremen, Klose started peaking: he scored 31 goals in a single season.
At the age of 29, he was moved to Bayer Munich, and a few years later everyone in the world knew about him. Today, Klose holds the record for most goals scored at World Cup tournaments.
Josip Ilicic
Ilicic made a name for himself in the 2019-20 season, scoring 21 goals in 29 games. This Slovenian soccer player was 32 at the time.
This player can definitely be described as a late bloomer, considering the fact that his first professional contract started in 2010 when he was 22 years old.
His entire career has been dedicated to Italy's Serie A, where he is expected to keep wracking havoc onto opposing teams' nets well into his late 30s. 
Jamie Vardy
Despite spending most of his pre-teen years in Sheffield's development team, Jamie Vardy was released by them before being given the chance to sign a professional contract.
His first pro break came when he was 23 years old, signing for Halifax Town, which is a club playing in the 5th tier of English football.
His first Premier League contract came when he was 27. Scoring 24 goals in the league during the 2015-16 season, Jamie Vardy proved that he is still a force to be reckoned with, even though he's in his 30s.
How to Become a Football Player After 20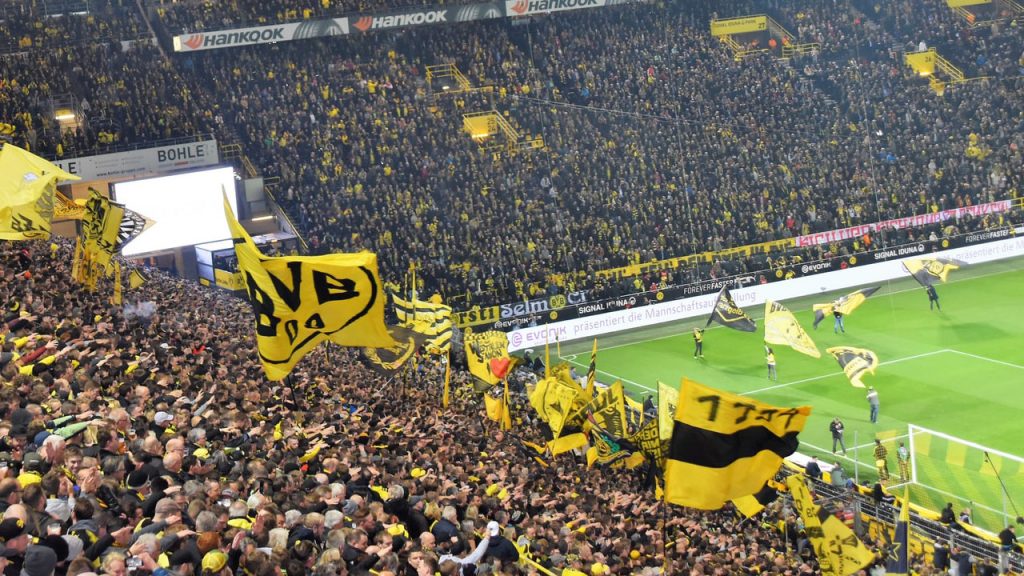 Becoming a professional soccer player is an immensely difficult task even for those who've started taking this path before they were teenagers.
For a person in their 20s, one might say it's an improbable one. However, we've learned from the examples above that, just because something is improbable, it isn't necessarily impossible.
Here is a brief list of tools that could help a person become a professional soccer player later in life:
Supervised Coaching
Making it without a team structure and resources is difficult enough, but making it without a professional who can point the soccer player in the right direction and make him/her focus on the relevant aspects of the game is definitely impossible.
Coaches understand the game at a much deeper level than an average player can and having one, or even a full team of them can only be a positive point in the path of becoming a pro.
Perseverance
When life knocks you down, you need to stand up and keep fighting. This life lesson also applies to soccer.
Starting late can bring a ton of setbacks and knockdowns, but having the right mindset might be what separates those who achieve their goal in the end from those who don't.
Training hard, developing your skills, and leaving your heart, soul, and all of your energy on the field and in the gym is a given, and those who are not ready to commit 100% of their time to soccer might never manage to turn professional.
Being Aware of the Competition
This one ties nicely to the previous paragraph; no matter how good you are at something, there's always a 12-year-old somewhere who is better than you might ever be.
This is especially applicable to soccer. Players who start early are commonly given resources, facilities, and backup that those starting late and working on their own can only dream about. Don't let this discourage you.
With this in mind, one should also be aware of the benefits that being older than the majority of your competition brings; wisdom, cool-headedness, and the ability to observe a much broader picture should all be the tools that you use to your advantage.
Lowering Expectations
There are millions of people around the world dreaming about being a starter for a famous soccer club. However, for 99.99% of them, that dream is unobtainable.
Becoming a professional soccer player doesn't have to mean playing for Barcelona or Real Madrid. Just like our previously mentioned friend, Jamie Vardy, one might start their career in a lower-tier team.
National competitions can have dozens of tiers, and not everyone can start their career in Premier League, Serie A, or Bundesliga.
Being prepared to compromise, remaining aware of your own abilities, and keeping your expectations realistic is always a good idea.
Keep Working
Those who manage to become professional soccer players after the age of 20 have an even tougher assignment in front of them, even though they've been through hell to make it that far.
Keeping up with 17-year-olds is no easy task. With age, soccer players need to work harder than ever before, year after year, with no exceptions and long breaks.
Remaining at the top of the game after the age of 30 is no easy task, and not many players are able to keep up with the younger crowd.
While highly difficult, becoming professional soccer after a certain age is still possible. However, those who decide to dedicate their lives to this sport should do their best to turn pro by the time they turn 20.
Every day after that, the struggle becomes exponentially bigger.