Authority Soccer (authoritysoccer.com) is a participant in the Amazon Services LLC Associates Program, an affiliate advertising program designed to provide a means for sites to earn advertising fees by advertising and linking to Amazon.com. This site also participates in other affiliate programs and is compensated for referring traffic and business to them.
There are many positions on a soccer pitch and finding the hardest can be a challenge.
From the goalkeeper, defense, midfield, and the forwards, you could easily say for one reason or another why there is more than one position that is the hardest. So, what is the hardest position to play in soccer?
The hardest position to play in soccer is an attacking position and in particular, the striker. This is because the striker's success is not solely on them, they are reliant on other players passing them the ball and giving them good goal scoring chances. They cannot do it all by themselves.
We will now look at why that exact position is considered the hardest position in soccer to play. In addition to that, we will go through and look at some of the best players in the world that play the striker position.
Why is the striker position the hardest to play in soccer?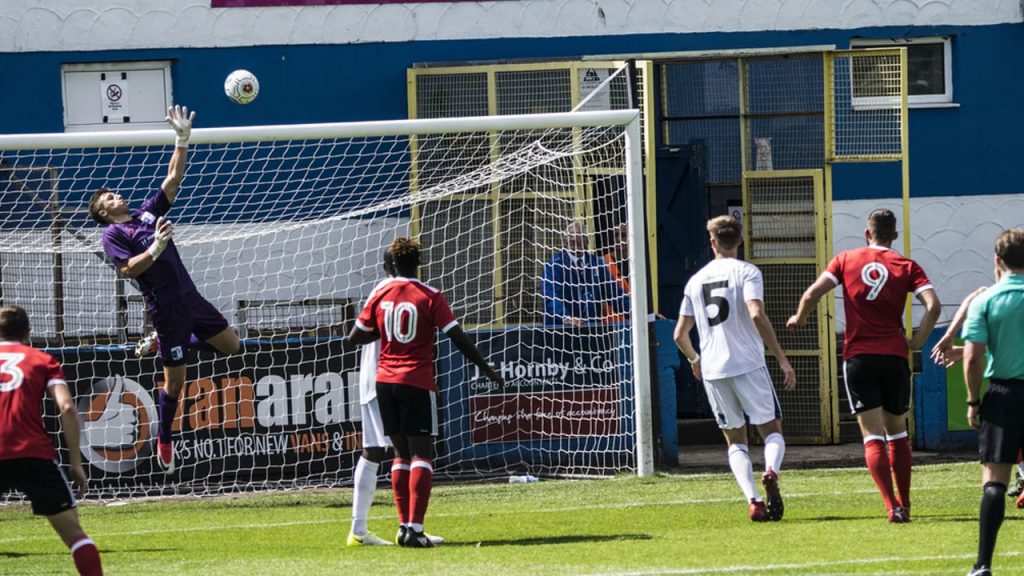 There are numerous reasons why the striker position is the hardest to play in soccer. Depending on what type of formation the team plays, a striker can be by himself with a winger on either side of him.
Or sometimes teams can go with playing two strikers in the same starting XI.
If a striker is playing by himself then depending on the formation, he can find that for long spells of the match, he will not touch the ball.
This could be for many reasons; first, it could be solely down to the service that he is given by the midfielders and wingers.
When going through long periods of the match with next to no involvement, then that is where the mental side of the game takes center stage for a striker.
They must constantly be switched on during the game because at any given time they could be called upon and they will be needed to put the chance away.
If a striker has gone a lot of time with no service or touches of the ball, then if he is not mentally invested in the game, when a chance does come his way, there is a high probability he will not convert the chance.
However, if he is mentally in the game and only has one chance for the entire 90 minutes and scores from that chance, his side might win the match with that single shot. That is why top-quality strikers have been so sought after.
That is why forwards like Leo Messi, Cristiano Ronaldo, Neymar, and Kylian Mbappe are in the top five when it comes to expensive forwards because they can be the difference whether their team wins or loses the match. The 12 highest-paid soccer players in the world | Business Insider
On top of this, they must be in great physical shape as well. This is because they will be constantly making forward runs, or in a physical battle with a center-half, and doing this for 90 minutes is taxing on your body.
So, if they are not fit enough physically when a chance does come their way late in the game because the player is tired, then his technique will not be as good as it should be and that can lead to them missing that all-important chance.
A striker's service will ultimately determine what kind of game he is going to have. If the service (through balls and crosses) is constantly poor, then the forward is not going to have a high success rate of scoring a goal.
This can be particularly frustrating for forwards because this is something that they have no control over.
Whether crosses are overhit or they are not in the vicinity of the striker then there is next to no chance of the forward scoring. This can be down to several factors.
Such as how the opposition is set up to stop that specific player i.e. man-marking with one or more central defenders. Then it is going to be hard for the winger or midfielder to find enough space between the defenders so the forward can get a clear sight on goal.
If the striker is in a constant two on one battle, then odds are that he is going to have a hard time scoring goals.
This is because one central defender can essentially man-mark the forward, while the other keeps an eye on the space and tracks the runs that are made. When this happens, the onus is on the wingers and midfielders to get creative and support the forward the best they can.
What separates the real world-class strikers from the average ones, is that they can take some of the poor crosses or passes and turn them into goals.
Whether that be from a piece of skill or simply through hard running and determination, the absolute best can score goals even when the rest of the side is not playing to their highest levels.
Another factor is the team's formation. If the team is set out in a 4-4-2 formation (four defenders, four midfielders, and two strikers) then both forwards can work together and help each other.
This could be one making a diagonal run out into space to then leave space for the other to run into. Together they can link up with each other and help create scoring opportunities for one another.
The opposition that the striker is playing against will determine the formation as well as the game plan. If the team is playing against a side that they should be beating, then the manager will set up the team to give the striker the best chance at scoring goals.
However, if the team is playing a top-quality opposition, for example, the United States Men's National Team is playing against Brazil then the formation can be more defensive-minded.
This is done so that the side is difficult to break down because the stronger side is going to have more possession of the ball.
When a team is set up defensively then the striker is already at a disadvantage to start with. As other players will not be in advanced enough positions to support because the primary role for them is to defend and not concede goals, rather than making forward runs and potentially leaving spaces for the opposition to exploit.
The Best Soccer Players (strikers)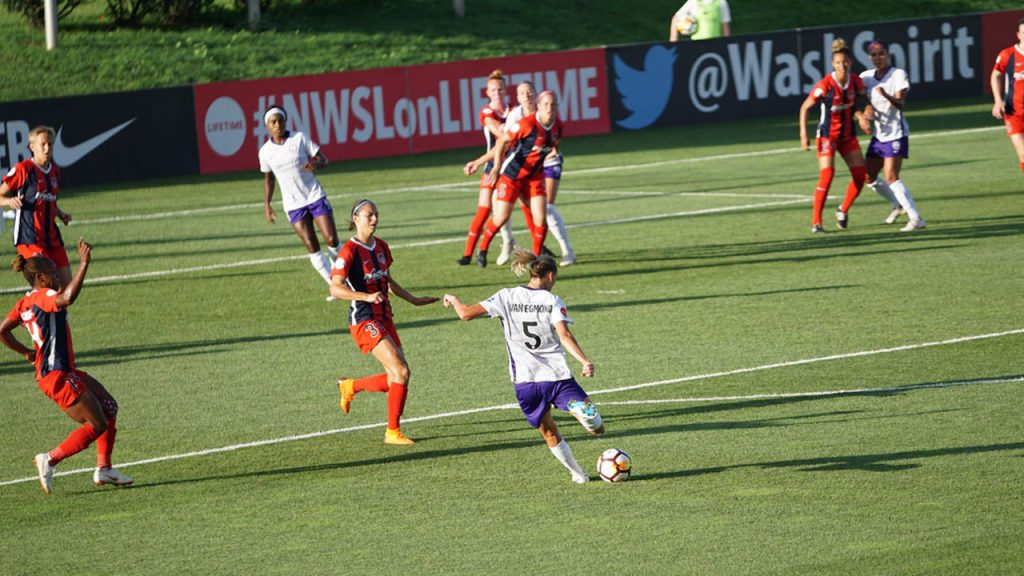 Robert Lewandowski
Lewandowski is perhaps the best striker in world football. He is the complete striker. He can score goals with either foot, his head, and even with skill.
He is one of the deadliest finishers in the world and he has the goalscoring record to prove it.
Everyone knew he was a top marksman while at German side Borussia Dortmund (74 goals in 131 appearances), yet he took his game to another level when he joined Bayern Munich.
To date, Lewandowski has 173 goals in just 193 games which is nothing short of incredible. A truly world-class striker.
Erling Haaland
Despite only being 20 years old, Erling Haaland is already considered to be one of the best strikers in the world. Starting for Red Bull Salzburg, Haaland scored 16 goals in 17 games before signing for Borussia Dortmund.
This year Haaland has already scored 23 goals in just 25 games for the German outfit and is well on his way to becoming one of the best strikers in the world already.
Cristiano Ronaldo
One of if not the best to ever do it, in this generation at least. He can be deployed anywhere across the front three however as a striker Ronaldo is the next level.
Despite him being 35 years old, he continues to have high-quality performances on the pitch. Playing for Real Madrid, Ronaldo built on his already stellar career at Manchester United and blossomed into the perfect all-around forward.
His goal-scoring record is exceptional. In total scoring 458 goals in just 584 appearances. Since his move to Italian Giants Juventus, Ronaldo has been nothing short of remarkable.
60 goals in just 69 games and he is doing it while he is 35 years old, incredible.
Karim Benzema
Benzema flies under the radar, especially when you look at the names listed above, however, the Frenchman is just as lethal.
Starting for French side Lyon he quickly made a name for himself, scoring 43 goals in 112 matches while still relatively young. His move to Real Madrid in 2009 has seen his form go up and down. The Best Strikers In The World 2020 – Complete Sports
However, his goal-scoring record cannot be overlooked. 173 goals he has scored for Los Blancos in 357 matches, to be one of the most clinical strikers in the game today.
The list could be much longer however these four players have shown on numerous occasions why they are at the top of the pile when fans talk about the best strikers in the world.
It is hard to narrow it down to just four players, but what a list of four players it is.