Authority Soccer (authoritysoccer.com) is a participant in the Amazon Services LLC Associates Program, an affiliate advertising program designed to provide a means for sites to earn advertising fees by advertising and linking to Amazon.com. This site also participates in other affiliate programs and is compensated for referring traffic and business to them.
The tactics of football have been very adaptable since the creation of the sport in 1863 and along with that, there have been many different formations.
These different formations require players to play in different positions and all can have different roles depending on their position.
Traditionally teams are set up in a 4-4-2 formation with players in the wide defensive positions referred to as full-backs. However, with the adaptation of this formation soccer introduced the term wing-back. So what is a wingback?
A wingback is a player in soccer that has adapted from the fullback role through the change of formation from the manager. They are required to both defend and attack but they are given a license to attack more. 
What is a wingback in soccer?
A wingback in soccer is someone who is placed in the defensive position of the pitch in the traditional fullback position.
However, a soccer player would not be referred to as a wingback if the team had decided to play four players at the back.
Wingbacks are referred to as wingbacks if the team plays a 3-5-2 or a 5-3-2 formation (with slight adaptations to the formation).
The main difference is that a wing-back has a different role to fulfill as opposed to a defensive-minded fullback whose first instinct is to defend.
The role of a wing-back has been one like fashion. Sometimes they are in and sometimes they are out. The role became popular in the 1970s with the Ajax side that dominated and the Dutch national side with their "Total Football" philosophy.
Despite losing popularity, teams like Pep Guardiola's 2010s Barcelona sides used it, as did Gareth Southgate in the 2018 World Cup with England and Louis Van Gaal in the 2014 World Cup.
Sometimes the formation can be used sporadically rather than a full philosophy like the Dutch side had but it can still be an incredibly effective tool to have and use the wing-backs. 
However, despite teams traditionally playing four at the back and presuming they are just full-backs, many are considered to be closer to wing-backs than those of a full-back.
If you look at Antonio Conte with Chelsea he used Marcos Alonso and Victor Moses in a back four but they were constantly attacking.
The same can be said for Jurgen Klopp's Champions League-winning side in 2019 and their Premier League winning side two years later, Andy Robertson and in particular Trent Alexander-Arnold were instrumental in how Liverpool attacked as opposed to how they defended, both Alexander-Arnold and Robertson finished in the top three of assists in the 2019/20 season just behind central midfielder Kevin De Bruyne.
What is the role of a wingback in soccer?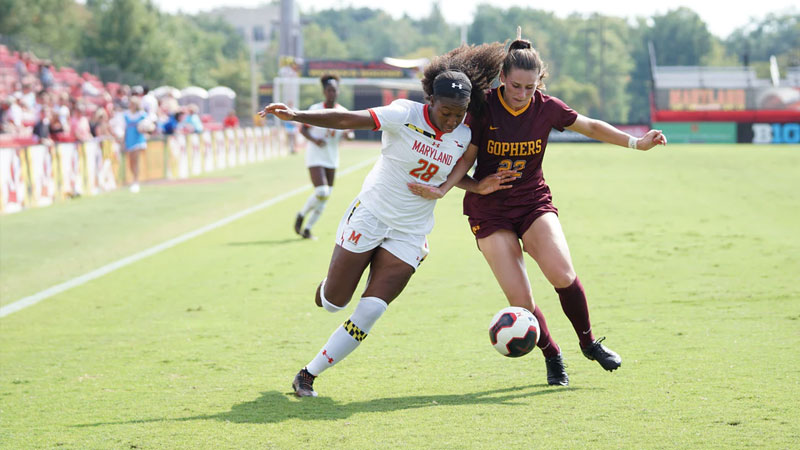 The role of a wingback is similar to that of a full back, however, they are expected to put their attacking credentials ahead of their defensive duties.
The thought process is that teams have chosen to play with three center-backs so they feel they can cover the wingback sufficiently, therefore, allowing them to roam forward and act as another attacker. 
The role is a tough role because players are expected to work hard up and down their respective sidelines helping both the attack and the defense.
When playing with wingbacks it is highly unlikely that the manager will employ wingers in the side, so the wingback is fully in charge of the side of the pitch. 
Wingbacks are expected to make attacking runs more often than not and are required to produce either crosses or key passes to their forwards.
As opposed to overlapping, they are required to create the chances themselves and make opportunities for the advancing forwards. 
A wingback is also required to stay in those wide positions as an alternative to the central positions. This gives the team another outlet and one that can create many promising chances from those important wide positions. 
The wingback needs to be able to take the ball moving forward at speed so that they can keep the attack flowing and keep the opposition defense busy, not giving them a chance to fully regroup and block the attack.
What are the qualities of a good wingback?
A good wingback needs to have several qualities to help them stand out from the rest of the bunch. Two of the main attributes you need to have are perseverance and patience.
The constant need to attack and defend at the same time can be a frustrating job but can also reap many rewards if you keep plugging away and working hard.
Alongside these two attributes, it is key for a player to have incredibly good stamina, pace, and work rate.
This is important because players are always on the move, they will be attacking and defending constantly so need to help the side both offensively as well as defensively.
Managers feel it is essential for a player to work hard in the wingback position and have to rely on them. 
It is becoming even more important now that players can produce a good final ball. Whether that is a deep cross, across from the backline, or a key through ball to the strikers, wingbacks are expected to create just as much as attackers.
Playing as a wingback is not like playing as a fullback around 30 years ago, where getting a cross into the box was hit and hope, the player has to make the right decision about when to cross or when to find a player making a run into a dangerous area. 
Many managers, Pep Guardiola in particular, employ wingbacks in their sides but are now wanting the player to be wide but also slightly more central than a traditional wing back would be.
The player would become more of an inverted fullback meaning they would cut out the unnecessary short passes and it opens up space in dangerous areas for more creative players to find, where they can then cause damage to the other side. 
Players are becoming more and more used to having wingbacks on their side and rely heavily on them to do a lot of work for the side.
Players like Kyle Walker and Marcelo, have spoken about how they have adapted their games to play both full back and wingback, depending on what system the manager is playing. You have to be a special type of player to fully master both positions. 
It is important that as a wingback you stay fit and you are able to perform for the full 90 minutes of a game to your full capability.
The team is relying on the wingback to do a lot of duties and if the player playing that position is unable to complete the full 90 minutes or just thinks they can coast through the game they will be found out. 
What's the difference between wingback and fullback?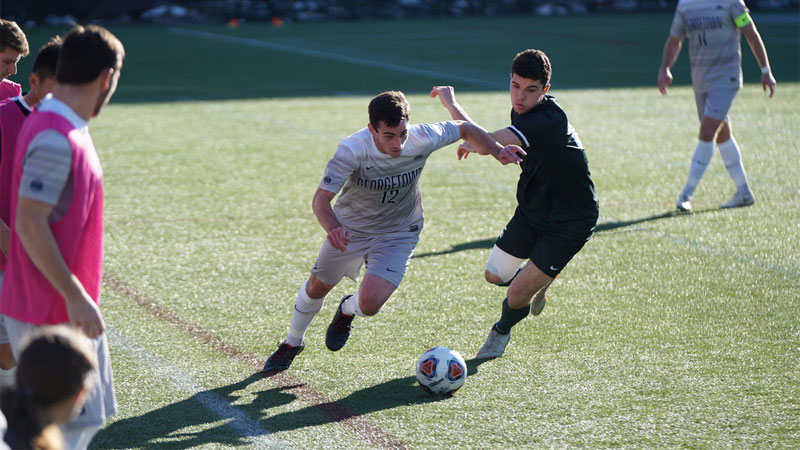 Fullbacks' first instinct is to defend but a wingback is looking to attack. Despite playing in very similar positions the role does differ because you are expected as a wingback to do both the role of a full back and a wide midfielder (sometimes also a winger as well!). 
The modern fullback has had to adapt more to the role of a wingback in recent years with so many teams using wingbacks to great effect and realizing how influential a wide defender can be to the side when they attack. So the difference is not as stark as it used to be.
However, any fullback will tell you the first thing they have to do is to defend and that is why they play football.
So whereas a wingback may focus their game on the attacking play, a fullback will want to support their centreback teammates in defending the goal more than helping the attacking aspect of the game.
With wingbacks needing stamina and pace due to the amount of work they have to do on the flanks of the pitch, a full back is not necessarily picked because of these qualities.
Fullbacks are chosen more on their ability to tackle and their positional awareness. Players like Phillip Lahm, Gary Neville, and Eric Abidal were all first-rate fullbacks for their defensive duties.
How to play wingback in soccer
So to become a wingback in soccer you need to take all the attributes and put them all together.
You need to have pace, stamina, be comfortable on the ball, be able to carry the ball in possession, be able to attack as well as defend and most importantly produce key moments in the game offensively.
The role of wingback to fullback might not seem too different but it is very different when you are required to produce so much at either end of the pitch.
This is why many wingers have been converted to wingbacks rather than playing as a fullback because they already have that attacking ability about them.
Former Ballon d'Or winner Fabio Cannavaro stated once, "As a defender, you can be many shapes and sizes. You can be short and fast. Or you can be tall and jump high.
It doesn't matter. The only necessity is that you are confident when you take the pitch – because every week there is a new challenge."
And he is right this is what it takes to be a defender in the game. Wing back might be more license to attack but fundamentally you are a defender who is facing a new challenge each game.